Kuakata tourism to boom once Padma bridge opens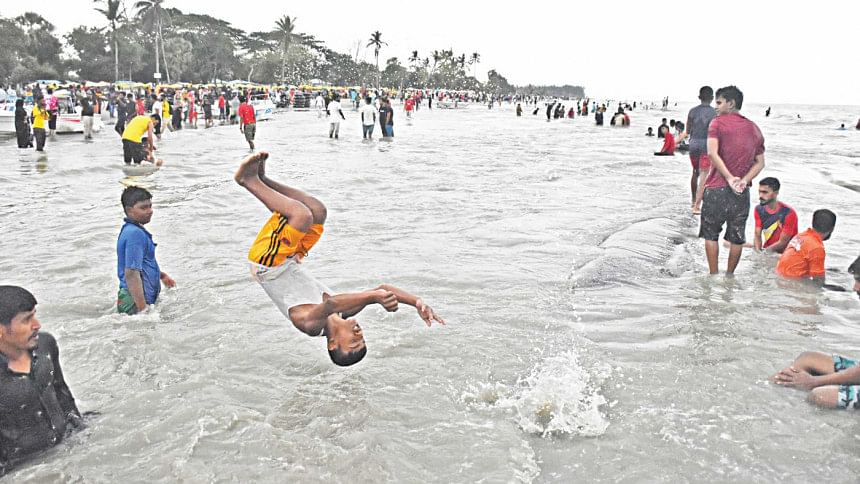 Kuakata, home to the second largest beach in Bangladesh, is already visited by a large number of domestic and foreign tourists each year but their numbers could increase seven-fold once the Padma Multipurpose Bridge is officially opened, according to local businesspeople.
Currently, the main challenge of visiting Kuakata is crossing Padma river, which is a four-to-five-hour ferry ride that adds to a nearly 14-hour journey. But once the ridge is inaugurated on June 25, it will take a total of just five or six hours for to reach the destination from Dhaka.
As such, a whole new world of possibilities has opened up when it comes to doing business in Kuakata.
"Many hotels in the region have started enhancing their facilities and services in anticipation of an onrush of tourists once the bridge opens," said Motaleb Sharif, general secretary of the Kuakata Hotel-Motel Owners Association.
"The long journey discourages people from coming to Kuakata but the number of tourists will increase after the bridge opens as it will save time and money in travelling," he added.
Sharif, also owner of Kuakata Guest House, went on to say the region houses about 150 residential hotels that can cater to some 15,000 tourists.
An average of about 4,000 to 5,000 tourists visit Kuakata each day but their numbers multiply by three to four times during winter, the peak holiday season.
People come to walk along the 18-kilometre beach, swim in the sea and take in various sights, such as various plant and animal species in reserve forest areas like Gangamati.
Travellers can also see the traditional wooden boats made by the local Rakhine community while a temple in Mistripara, five kilometres east of Kuakata beach, is home to one of the largest Buddha statues in Asia.
In addition, tourists in Kuakata can take a boat to Fatra, which is a part of the Sundarbans. Located 20 kilometres away, the region is home to variety of wildlife such as deer and crocodiles.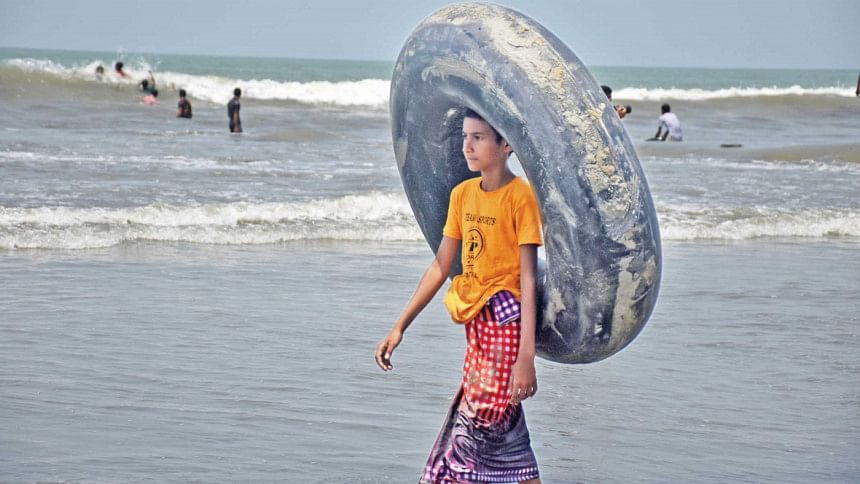 Md Al Amin, assistant general manager of Sikdar Resort, said the number of tourists in Kuakata would naturally increase after the launch of Padma bridge. "We started with 12 villas and 68 rooms but now, 20 more villas and 34 rooms have been constructed," he added.
Nurul Kabir, a tourist from Dhaka, said although he always wanted to go to Kuakata, the transportation system was the main obstacle for him.
"But if the Padma bridge is launched, there will be no such obstacle because even the distance from Dhaka to Cox's Bazar is longer," he added.
KM Bachchu, president of the Kuakata Tour Guide Association, said the number of tourists visiting the region would be several times higher than present levels after the opening of Padma bridge.
"That is why the scope of tour guides is being expanded. We are arranging their training as well as trying to make the beach more beautiful," he said.
"We are motivating and training our staff so that tourists can enjoy the natural beauty of Kuakata without any hindrance," Bachchu added.
Echoing the same, Zahirul Islam Miron, managing director of Samudra Bari Resort, said they are increasing the number of rooms and manpower available while also improving existing facilities to ensure better service.
Rumman Imtiaz Tushar, president of the Tour Operators' Association of Kuakata, said the bridge's opening would revolutionise the region.
"We are also preparing to launch "homestay" services in nearby homes to cope with the added pressure of tourists. To this end, we have already trained about 500 homeowners on tourist services and there are plans to do more," Tushar added.
Meanwhile, on the occasion of inaugurating Padma bridge, numerous residential hotels and motels are giving 50 per cent discounts to attract tourists.
"We are giving special discounts to share the joy of launching Padma bridge," said Shafiqur Rahman Chan, president of the Hotel-Motel Owners Association.
"Our main objective is to make trips to Kuakata more enjoyable for tourists," added Chan, also owner of Hotel Banani.
With construction having begun back in November 2014, the long-awaited Padma Bridge will at last establish rapid communication with the country's southern region.
The bridge was constructed with domestic financing, without foreign loans or grants of any type, while the finance ministry provided an amount of Tk 30,000 crore as credit, according to an official of the Bangladesh Bridge Authority.
"We will have to repay with one per cent interest in 35 years," he said.