Real estate fair kicks off in Ctg tomorrow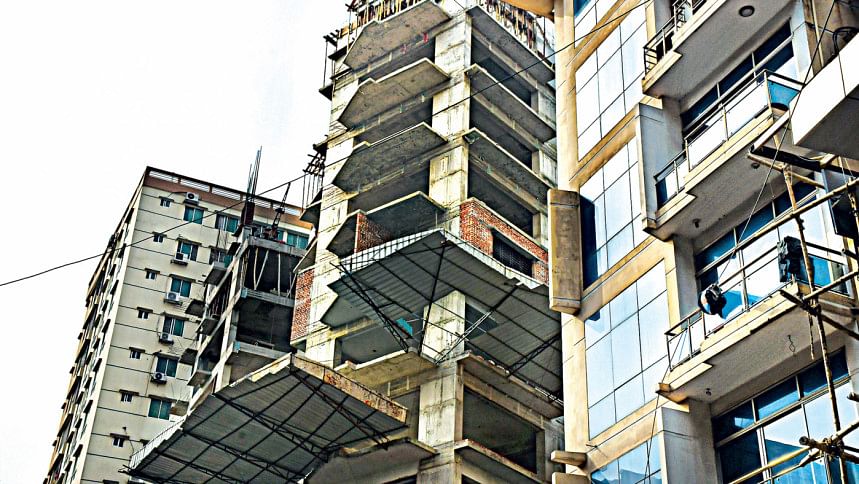 A four-day housing fair, styled "REHAB Chattogram Fair 2021", will begin tomorrow at the Radisson Blu Chattogram Bay View hotel in the port city.
It will be the 14th fair of its kind organised by the Real Estate and Housing Association of Bangladesh (REHAB).
Nasrul Hamid, the state minister for power, energy and mineral resources, is scheduled to inaugurate the fair while Rejaul Karim Chowdhury, the mayor of Chattogram, and Zahirul Alam Dobhas, chairman of the Chattogram Development Authority (CDA), will be special guests.
REHAB leaders provided this information during a press conference at Chittagong Club yesterday.
REHAB Vice President Md Abdul Kauiam Chowdhury, also chairman of the REHAB Chattogram Regional Committee, said Bangladesh's real estate industry is in a crisis due to some policy issues that it is trying hard to overcome.
Informing that the government has reduced the registration cost for the sector by 2 per cent, Chowdhury said REHAB is trying to convince the government to reduce the cost by 4 per cent more.
Praising Bangladesh Bank for issuing a notification last month to provide home loans of up to Tk 2 crore for the purchase of flats while the amount was Tk 1.2 crore earlier, the REHAB leader said it is a positive decision for the industry while buyers will also benefit from it.
Expressing concern over the spiralling prices of rod since January this year, REHAB Vice President Kamal Mahmud said manufacturers should explain the reasons behind such continuous price hikes which could have a negative impact on the sector.
Mentioning that many ongoing projects are facing closure due to the record spike in rod prices, Mahmud said: "We do prior estimations on budget while taking projects. We may not be able to offer the same proposed rates of Tk 5,000 per square feet we offered earlier for some flats due to the price hike."
"Several projects were to be delivered in this financial year but many firms will not be able to deliver them for this reason," he added.
A total of 46 renowned real estate firms from Dhaka and Chattogram, eight construction material companies and six financial institutions will participate in the fair.
Four firms are gold sponsors of the fair and 15 real estate firms are co-sponsoring it while the entry fee is fixed at Tk 50 for single entry and Tk 100 for multiple entries, organisers said, adding that the fair would remain open from 10:00am to 9:00pm every day.