2 more scanners to reach Ctg port soon
Will enable checking of export containers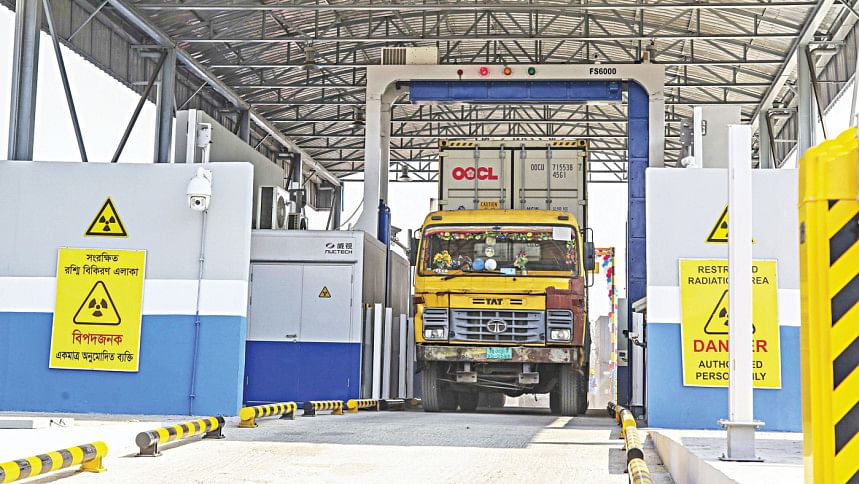 Two more container scanners are going to arrive at the Chattogram port within a couple of days, enabling checking exports of contraband and the prevention of money laundering.    
Chittagong Port Authority (CPA) paid Tk 89 crore to purchase the two from Chinese firm Nuctech Company Limited.
The scanners are enroute on a vessel that left China on September 4 and are expected to arrive at Chattogram on September 22, said the CPA sources.
Currently there are seven container scanners at the port, all being used to look into imports.
All export containers have so far been shipped through the port without being scanned.
The CPA started improving the port's security systems since 2004 in compliance with an international ship and port security code ratified by International Maritime Organization.
Moreover, United States Coast Guard in 2017 had recommended scanning the export containers, said CPA Secretary Md Omar Faruk.
The two scanners will enable scanning over 50 per cent of export containers, said CPA Director (Security) Lt. Col. Mostafa Arif-ur Rahman Khan.
He hoped for the two to be fully operational within November.
The National Board of Revenue is purchasing four more scanners which are expected to arrive by December, he said, adding that those would enable scanning all export containers.