Evaly Scam Aftermath: Customers, sellers seek legal recourse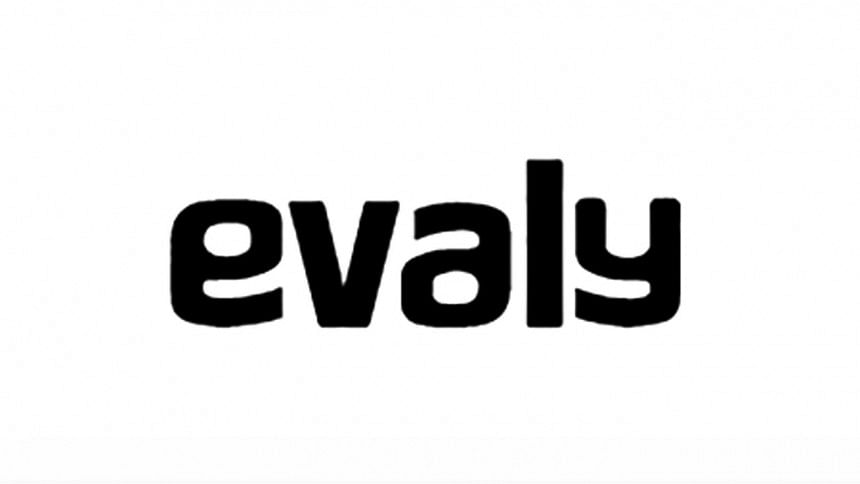 Aggrieved customers and sellers are now out to file cases against the controversial e-commerce platform Evaly, hoping to get back their hard-earned money.
Saad Rahman, a customer of Evaly and a resident of the capital's Nawabganj, yesterday came to Gulshan Police Station to file a case against Evaly CEO Mohammad Rassel, Chairman Shamima Nasrin, its officials and goodwill ambassadors.
He claimed he paid Tk 3.15 lakh for a motorbike in April but is yet to get the product or the refund.
Gulshan police suggested that he go to Dhanmondi Police Station as the Evaly office is not under its jurisdiction.
Another customer in Jashore, Jahangir Alam Chanchal, went to Kotwali Police Station on Saturday to file a case against Evaly owners over similar allegations. He had paid Tk 1.30 lakh in May but yet to get the product.
Kotwali police, however, didn't register his complaint as a case.
"The complaint – he wants to recover his money – was incomplete and could not be registered as a case. We suggested he talk to other Evaly customers in the area, who are facing similar troubles, to file a complaint together. Then we will decide whether to file a case," Tajul Islam, officer-in-charge of Kotwali Police Station, told The Daily Star yesterday.
Amid this situation, customers and sellers, whom Evaly owes crores of taka, are uncertain whether they would get back the money.
On Friday, a seller sued Evaly CEO Rassel, his wife and Chairman Shamima, and 12 officials of the company with Dhanmondi Police Station on charges of embezzlement and threatening the plaintiff.
Dhanmondi police then filed a prayer with a Dhaka court to place Rassel and Shamina on a seven-day remand each.
In the case statement, seller Kamrul Islam Chakdar, who has four businesses in the capital's Paltan, alleged that he supplied goods worth around Tk 35 lakh but Evaly did not pay him since January.
It gave him a post-date bank cheque in May, but it bounced twice as the company didn't have enough money in their account in June, added the case statement.
"Evaly had signed an agreement that it would pay the money within 30 days of delivering products. But it didn't abide by that even after I filed a general diary in January in this regard," he wrote in the complaint.
Hours after filing of the case, Evaly authorities shut down its head office in Dhanmondi until further notice and said that its employees will work from home.
"The office will reopen with permission following the completion of investigation by authorities," read a notice hung at the entrance of the Evaly headquarters on Dhanmondi road 14.
Earlier, a customer named Arif Baker filed a case against Rassel and Shamima for not delivering products worth Tk 3.10 lakh.
Following the case, Rapid Action Battalion arrested the duo at their Mohammadpur residence on Thursday.
They are now on a three-day remand each.
Meanwhile yesterday evening, a group of sellers and customers staged a protest in front of the Evaly office, demanding release of the Evaly CEO and the chairman.
They urged the government to release Rassel and his wife so that Evaly can run the business and pay back the money.
They started collecting mass signatures in support of their demand.
'STERN ACTION IF THEY FAIL TO PAY BACK'
At the secretariat, Home Minister Asaduzzaman Khan Kamal yesterday told reporters that stern action would be taken against Evaly and other e-commerce platforms if they fail to keep their commitments to the customers.
"Evaly has taken a lot of money from people. I don't know how they [Evaly] will fulfill their commitment. [But] If they cannot pay back the customers' money, law enforcement agencies will take stern action."
He also warned people not to make transactions without knowing about the business.
"I mean, the tempting offers…For example, a car that costs Tk 100 is being offered at Tk 50. Make sure you know how much risk there is and what kind of [money or product] you will get and whether there is any chance of being deceived.... If you are not sure, you should refrain from investing in such companies."
Talking to The Daily Star, Aminul Islam, inspector (investigation) of Gulshan Police Station, said they appealed to a Dhaka court, seeking information on the bank accounts and assets of the Evaly CEO and chairman.
"Rassel told us that most of the money was spent on discounts. Besides, they also spent a lot on advertisements and promotions," he said, adding that they were verifying those.