SBAC Bank picks new chair as Amzad quits over graft probe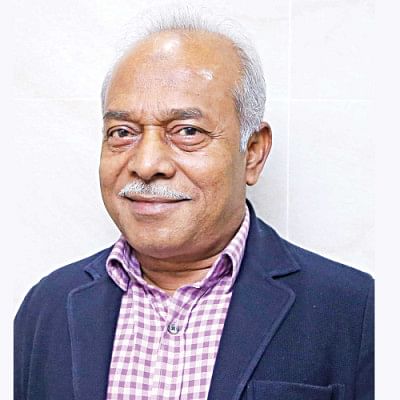 The board of the South Bangla Agriculture & Commerce (SBAC) Bank Ltd yesterday elected Abdul Kadir Molla as its new chairman.
It came nearly three weeks after SM Amzad Hossain intended to step down from the post of the chairman of the board, citing illness amid allegations of irregularities and corruption probe by the anti-graft watchdog.
Molla is the chairman and managing director of Thermax Group, which operates in the export-oriented textiles and apparel sector. He is a sponsor director of the private commercial bank.
The board unanimously elected Molla as the chairman of the bank at its meeting at the headquarters in Dhaka, said the bank in a press release.
On September 7, Hossain wrote to the board expressing his intention to resign from the position he had been holding since the bank began its journey in 2013.
He had requested the board to begin the process of selecting a new chairman by October when the bank is scheduled to hold its annual general meeting.
Hossain is facing probes over his alleged involvement in irregularities, including borrowing from the bank against a non-existent firm by misusing power and forgery and duty evasion.
He is also the chairman and chief executive of Lockpur Group, and the customs authorities earlier detected duty evasion by Khulna Printing & Packaging Ltd through abuse of duty-free import benefit under the bonded warehouse privilege, said a top official of the National Board of Revenue.
On March 11, the Bangladesh Financial Intelligence Unit (BFIU) asked banks to freeze the accounts of Hossain, his wife Begum Sufia Amjad and their daughter Miss Tajori for 30 days. The agency also sought the details of the accounts.
According to an investigation, Hossain secured loan facilities worth Tk 40 crore from SBAC Bank by misusing his power and through forgery. The bank gave a loan of Tk 20 crore to one Khulna Builders, but the BFIU did not find the existence of the firm in the place where it was supposed to be located.