Countries push ADB to raise lending rates for middle-income Asia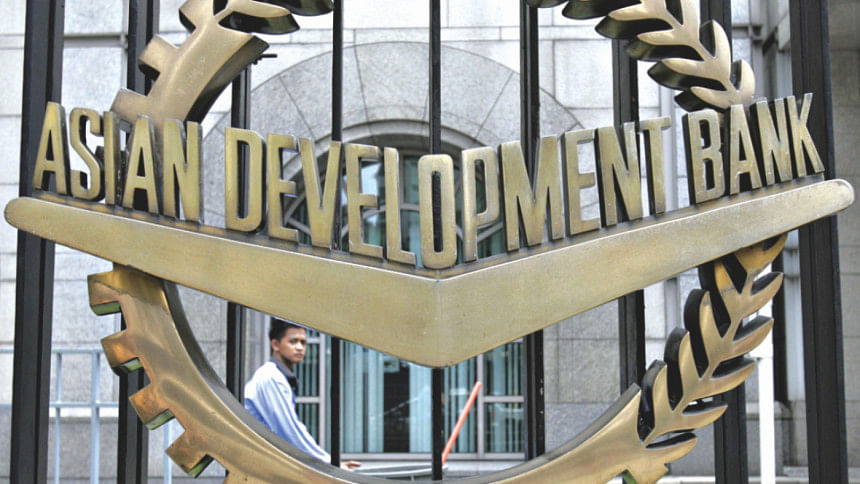 Members of the Asian Development Bank urged the lender to charge higher lending rates for middle-income countries and to start working with these countries more as partners and less as mere aid recipients.
Countries said the ADB should embrace more private financing, implement projects more quickly and work more with other institutions as the global financial landscape changes.
China explicitly called on the ADB to deepen ties with its own development lender, the Asia Infrastructure Investment Bank. Other countries did not mention China's development lender explicitly, but did say the ADB needs to cooperate more with other organisations.
The ADB describes itself as an "international development finance institution dedicated to reducing poverty in Asia and the Pacific through loans, grants, research and technical assistance to its member countries, as well as investments in private companies".
The ADB, which is facing increasing questions about its relevance, will finalise a new strategy in coming months and member countries' views are likely to play a prominent role in deciding the direction the ADB will take.
"We consider it essential that wealthier borrowers with market access that continue to borrow from ADB contribute more progressively to ADB's capital resources," said Geoffrey Okamoto, US Treasury deputy assistant secretary.
"Hence we welcome management's discussions of implementing differentiated pricing," he said, referring to charging wealthier middle-income countries higher lending rates.
The sentiment expressed by the United States, the ADB's largest donor along with Japan, were echoed by many other member countries at the lender's annual meeting in Manila.
Rapid and impressive growth in China and India is forcing many governments and institutions to change their relationship with the two countries.
China is trying to assert itself on the global development lending stage with its One Belt, One Road infrastructure initiative, and its own development bank, which strongly suggests its relationship with the ADB will have to change.
"As more developing countries join the ranks of middle-income countries, the ADB, while increasing support to low-income countries... should also enhance its cooperation with upper middle-income countries," Yu Wei Ping, China's deputy finance minister, said at the meeting.
China's rise has drawn attention because its new programmes could become serious rivals to the ADB, some economists say. There are also concerns that trade friction between the United States and China will affect how international lenders work with China.
Most members of the ADB said it should use more private sector money and court institutional investors to lower the burden on its own finances.
Representatives from India, Australia, New Zealand, and the United Kingdom all said the ADB needs to be more innovative, more nimble, enter more public-private partnerships and implement development projects more quickly.
A draft of the ADB's new strategy, known as strategy 2030, acknowledges many of the concerns expressed by members at the annual meeting, but it is still uncertain how far ADB President Takehiko Nakao will go in changing the lender's role in China and India.