Coca-Cola to invest more in Bangladesh
A senior official tells The Daily Star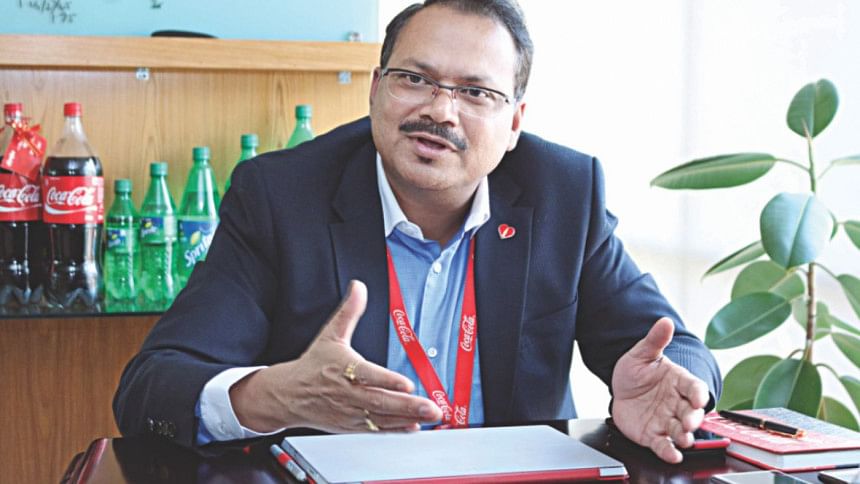 The Coca-Cola Company is going to invest more in Bangladesh to expand its footprint, encouraged by growing demand for beverages and steady economic growth of the country, said a top official recently.
"You will come to know about our next plan of investment very soon. We are working on it. We want to invest continuously," said Tapas Kumar Mondal, managing director of International Beverages Private Ltd (IBPL), Bangladesh, a subsidiary of The Coca-Cola Company.
"We will be expanding in all areas, not only in plant but also in the market and portfolio."
He made the disclosure in an interview with The Daily Star last week on the occasion of Coca-Cola completing one year since setting up its plant in the country to cater to the growing beverage market, estimated to be Tk 2,500-Tk 3,000 crore annually.
One of the top beverage brands in the world, Coca-Cola catered to Bangladesh's market through franchisee and contract packaging before it opened its own plant on January 18, 2017. Abdul Monem Ltd is still its bottler and the local conglomerate also distributes Coca-Cola products in some parts of the country.
Coca-Cola, which has over 500 brands and operates in more than 200 countries, has invested $74 million to establish the plant in Bhaluka, Mymensingh and developed other infrastructure.
IBPL's plant runs two lines producing 600 bottles of Kinley, a drinking water brand of Coca-Cola, and 720 bottles of Coke brands per minute.
Coca-Cola, the second largest player in the carbonated beverage market in Bangladesh after PepsiCo, is a very established company in the country. It employs more than 500 people, while 5,000 more are working with it indirectly.
Since the launch of the bottling plant, the US soft-drink maker has introduced four brands, including Coke Zero and Sprite Zero, and recently launched a spice flavoured drink, locally known as jeera pani.
In the first year of the plant's operation, the company launched Kinley to tap the big bottled water market. Mondal said the company was investing a lot on coolers to deliver chilled products. Other players are also investing.
"The market has capacity to expand. This is a big advantage," he said, adding that the economic growth and the overall stability also act as an advantage.
"It is a growing economy. You can see the economic indicators have been very positive for the last five years. And it is continuing. So, everybody has got a positive mindset and spending habit is rising."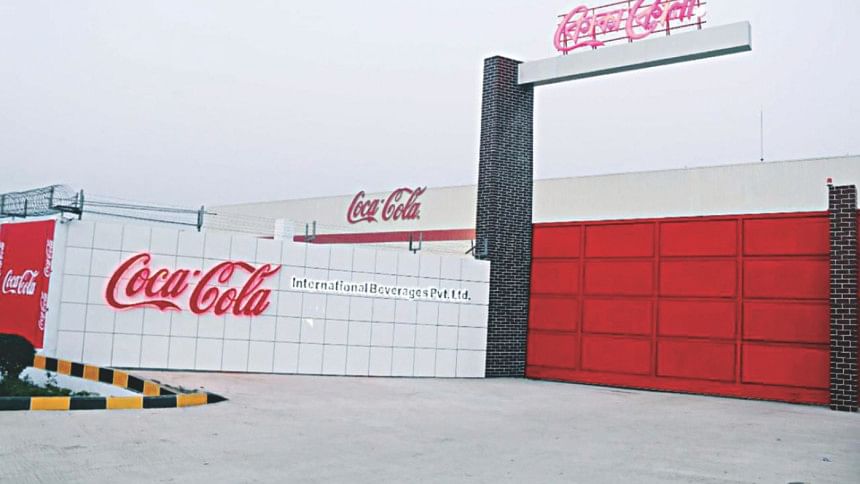 Mondal also talked about Coca-Cola's activities under corporate social responsibility. It provides uniforms to nearly 600 school students and has opened a community centre for medical check-ups at the bottling plant area. He shared his experience and views on investing in Bangladesh.
"This is a right place to invest as the economy is growing, income and spending are rising and people are very welcoming. So, you get a good prospect of the overall economy. We have established a plant and we have not faced any hindrance," he said.
Mondal advised prospective investors to understand Bangladesh and its economy. "How many countries do have such a high rate of economic growth?" he questioned.
Mondal said it was not difficult to get permissions to make the investment for the plant. "If you follow due procedures, you can get it done," he said, "We got all the licences on time and all of our processes done."
However, it may take some time to complete all the processes, he said, adding that Coca-Cola has got 29 licences.
The carbonated soft-drink maker has received support from all authorities involved, according to Mondal, who has 29 years of experience in supply chain of products ranging from tyres and paints to beverage.
The Indian national has been working in Bangladesh since July 2009 and is full of praise of the country and its people.
"After I arrived in Dhaka and checked in a hotel, I came to realise that this place is amazing. People are warm and very welcoming and this hospitality is beyond my expectation. I didn't feel that I was away from home."
Mondal said he had initially faced challenges in hiring people. He said many had refused to appear in interviews saying this could not be Coca-Cola Company since interviews were taking place in a hotel.
"At that time, people did not believe that I am from Coca-Cola Company. From that challenging moment we have now become a full-blown company," he said.