City Bank raises $26m for Doreen Power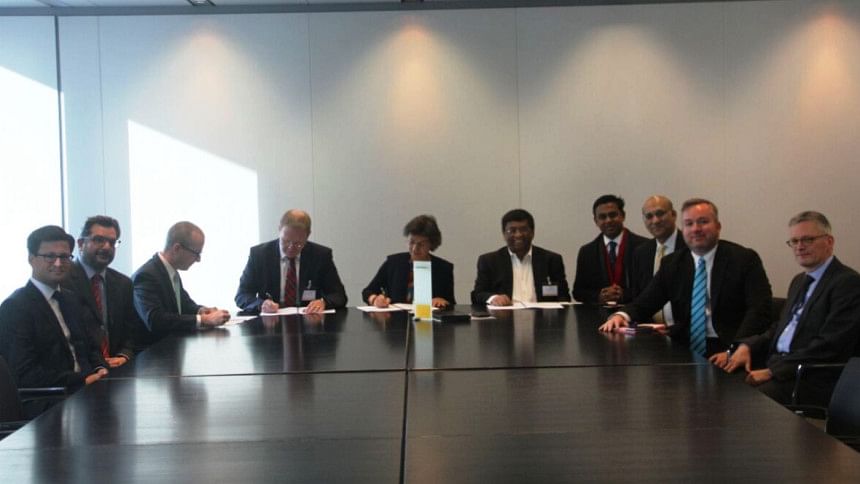 City Bank has recently arranged $26 million in funds for Doreen Group to help it set up a 53.9-megawatt heavy fuel oil-based power plant in Munshiganj.
AKA Bank and Commerzbank of Germany provided the export credit agency-backed financing through City Bank to implement the project, Banco Energy Generation Ltd.
The financial closure ceremony took place in Frankfurt, Germany on the successful completion of the financing arrangement, said City Bank in a statement.
Sohail RK Hussain, CEO of City Bank; Stefan Rajmann, senior project manager of structured export finance at AKA Bank; Herbert Euler, senior counsel of export finance; Cathrin Karpinski, head of international markets at Commerzbank, and Alexander Mondorf, relationship manager of Indian Subcontinent and the Asean, signed the agreement.
Sheikh Mohammad Maroof, head of wholesale banking and Mahbub Jamil, head of structured finance of City Bank, and Tawfiq Ali, chief representative of Commerzbank Bangladesh, were also present.