'Time to invest in rapidly-growing Bangladesh'
Commerce minister tells foreign investors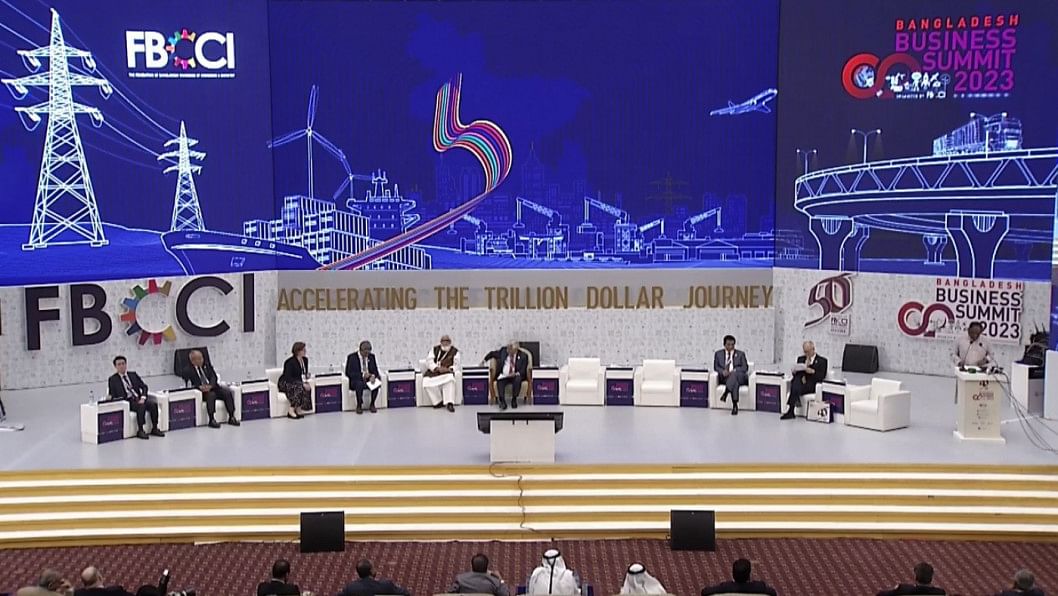 Commerce minister urges foreign investors
Commerce Minister Tipu Munshi has urged foreign businesses to invest more in Bangladesh as the economy with immense trade potential has conducive business environment at present.
He made the call today on the second day of the three-day Bangladesh Business Summit 2023 at Bangabandhu International Conference Centre in Dhaka.
The Federation of Bangladesh Chambers of Commerce and Industry (FBCCI) has organised the event in cooperation with the foreign and commerce ministries along with the Bangladesh Investment Development Authority.
Bangladesh is providing investors with various fiscal and non-fiscal incentives like tax holiday, reduced import tax on capital machinery and raw materials, low value-added tax along with provision of availing export subsidies, the minister said.
Companies located inside economic zones, export processing zones are entitled to different types of incentive packages of tax exemption, he said.
The BIDA has established platform to extend one-stop services and the government is keen to set business-friendly policies, as it is running many projects to facilitate trade and investment, Munshi said.
Bangladesh's priority is to find out new export destinations and efforts are also going on in full swing, he said.
The successes Bangladesh have achieved prove that the country will surely make the dream come true of reaching the target of doing $100 billion trade, the minister said.
"So, don't miss the train."
The minister shared his views as the chief guest in a plenary session titled "Bangladesh: $100 Billion Investment Opportunities in Key Sectors for Investors to Leverage".