ACCOLADES FOR ICT CHAMPIONS
Bdjobs.com: a popular name
A promising sector for job creation, ICT is the next big export-oriented industry after garments. To recognise the role of the sector, The Daily Star and BASIS honoured four individuals and as many IT firms at a function on Friday. The event was organised in association with Brac Bank, TiE Dhaka and Le Méridien.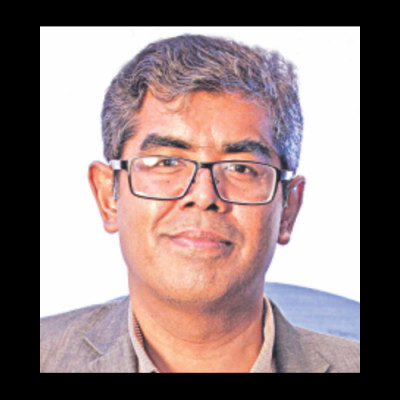 Fresh out of Dhaka University, AKM Fahim Mashroor pondered over unique employment options, using internet as a medium. Not long after, he founded Bdjobs.com in 2000.
With a humble beginning from his living room with a programmer and a data entry operator, Mashroor, along with seven of his friends, invested about Tk 15 lakh in the next three years.
"None of us were from business background, but we had the determination. We started on a small scale with a small investment," said the chief executive officer of Bdjobs.com.
Bdjobs.com is now a leading career management site in Bangladesh, employing about 120 people. Its work hasn't gone unrecognised: only last Friday it was named as the E-Business of the Year at The Daily Star ICT Awards.
In the first 2-3 years, the company posted job circulars on the site after collecting them from different newspapers. "Our target was to create a position among the jobseekers. Later, we were able to persuade employers to give job circulars directly on the website."
Till now, more than 10,000 employers in the country have recruited more than 350,000 professionals at different levels through Bdjobs.com. On average, 1.1 lakh people visit the site every day. Over 10 lakh resumes are posted on the site.
After its success, Bdjobs.com sold 25 percent of its stake to the Australian top job site, SEEK International, at Tk 38.5 crore in 2014.
At that time, the valuation of the company was about Tk 150 crore. Mashroor said the company's yearly turnover is about Tk 20 crore.