WorldRemit to deliver remittance via bKash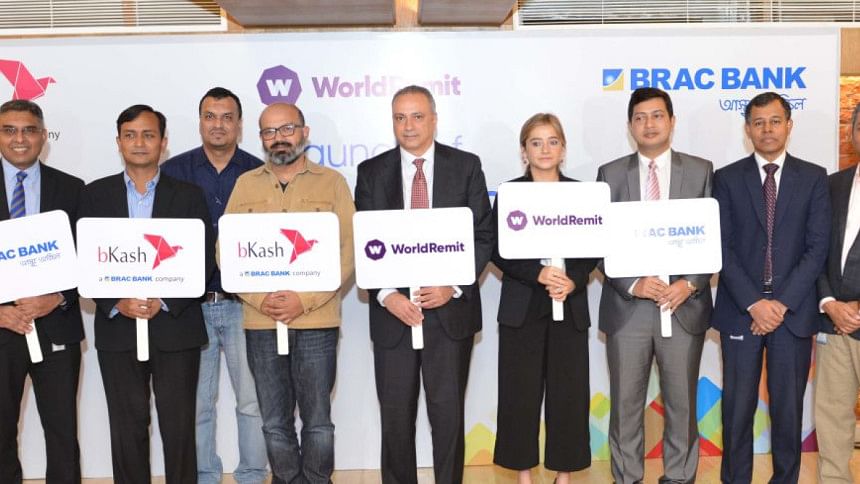 WorldRemit, a global digital money transfer service, joined hands with Brac Bank and bKash to offer remittance transfer services in Bangladesh.
The strategic partnership was announced at a press conference at the bank's head office in Dhaka yesterday.
A WorldRemit app has to be used abroad to send foreign currency, which the bank will convert into local currency through a central account before bKash is used as a distribution channel to reach the money to the receiver.
The whole process will occur within a second, said Kamal Quadir, chief executive officer of bKash. Having a Brac Bank account is not a prerequisite as bKash accountholders will be able to send money home using WorldRemit, he added.
WorldRemit will be cost effective, charging lower than any such service provider in the world, because it is completely a digital platform with no agent, said Tamer El-Emary, chief commercial officer of WorldRemit.
While others charge 5 percent of the remittance being sent from the United Kingdom to Bangladesh, WorldRemit will charge 1.5 percent, he said. Founded in 2010, WorldRemit currently provides money transfer services from 50 countries to over 145 destinations. It has been operational in Bangladesh since 2012. WorldRemit also offers bank deposit, cash collection and mobile airtime top-up services.