Kabir reappointed BB governor after much ado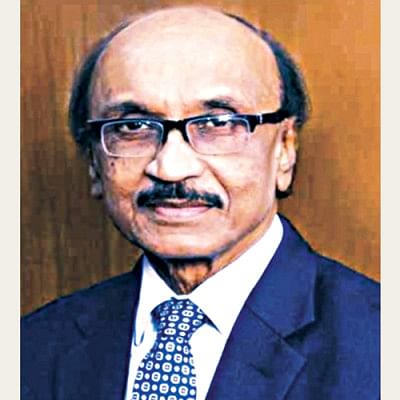 The government yesterday finally reappointed Fazle Kabir as the governor of the central bank for two more years as it looks for an old hand to steer the financial sector during its most challenging period yet.
Kabir, who originally took charge on March 19, 2016, saw his tenure end on July 3, a day before he turned 65 years of age. As per the Bangladesh Bank Order, 1972 an cannot hold the post beyond that age.
Given the economic challenges thrown up by the global coronavirus pandemic, the government was not keen on bringing in a fresh face.
So, it preceded to amend the laws to make way for the former finance secretary to stay on beyond the 65-year age limit, in what was an unprecedented move.
Although the cabinet approved the amendment to the Bangladesh Bank Order on time, the bill was not placed in parliament during the budget session. The parliament passed the amended bill on July 9.
He would now able to helm the position until July 3, 2022, when he would go past 67 years of age, the financial institutions division said in a notice.
Kabir's prime task now is to ensure smooth implementation of the Tk 103,117 crore stimulus packages to put the economy back on track again from the ruins caused by the pandemic.
The central bank has been tasked with administering most of the packages.
Kabir studied at Faujdarhat Cadet College for his secondary and higher secondary education, followed by his undergraduate and graduate studies at the Department of Economics of the University of Chittagong.
He was appointed as the Bangladesh Bank governor on March 16, 2016, for four years after Atiur Rahman resigned amid a huge row over the heist of $101 million from the Bangladesh Bank's account at the US Federal Reserve Bank.
On February 16, the government extended his tenure by three months and 13 days so that he could stay on until he is 65. His tenure expired on July 3.