Bank Asia's agent banking deposits cross Tk 1,000cr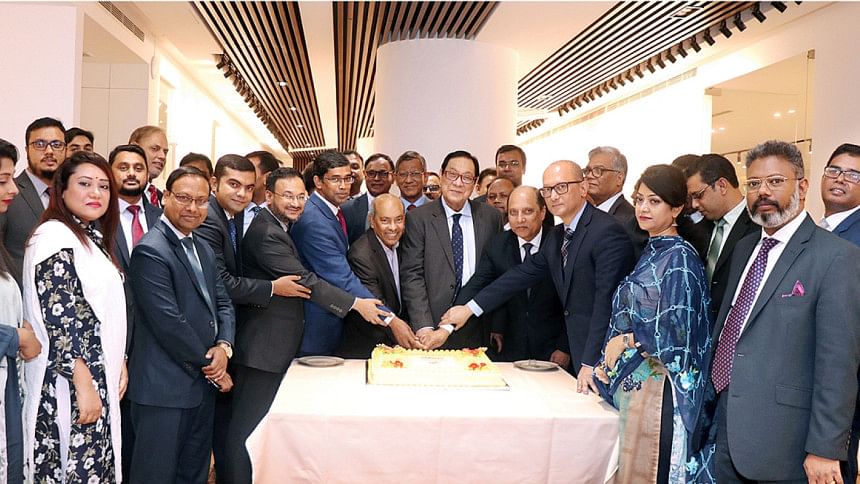 Bank Asia's deposits in agent banking have recently crossed the Tk 1,000 crore mark, further consolidating the bank's position in the sector. 
Bangladesh Bank has so far given agent banking licences to 21 banks but 19 has so far rolled out their service. Of them, Dutch-Bangla Bank and Bank Asia are leading the pack with a combined market share of 78 percent.
Introduced in 2016, agent banking allows the underserved population to take limited scale banking and financial services by way of authorised agents.
Usually, the owners of the village stores conduct banking transactions -- such as cash deposits and withdrawals, loans and remittance disbursement -- on behalf of a bank.
As of March, total deposits through agent banking stood at Tk 3,734 crore, according to data from the BB.
In 2018, Tk 3,112 crore was received by way of agent banking, up from Tk 1,399 crore a year earlier.
A Rouf Chowdhury, chairman of the bank, along with directors and managing director, celebrated the landmark at an event held at the Bank Asia Tower in the capital recently. At present, Bank Asia has 2,880 agent banking points in 64 districts.