2nd submarine cable goes live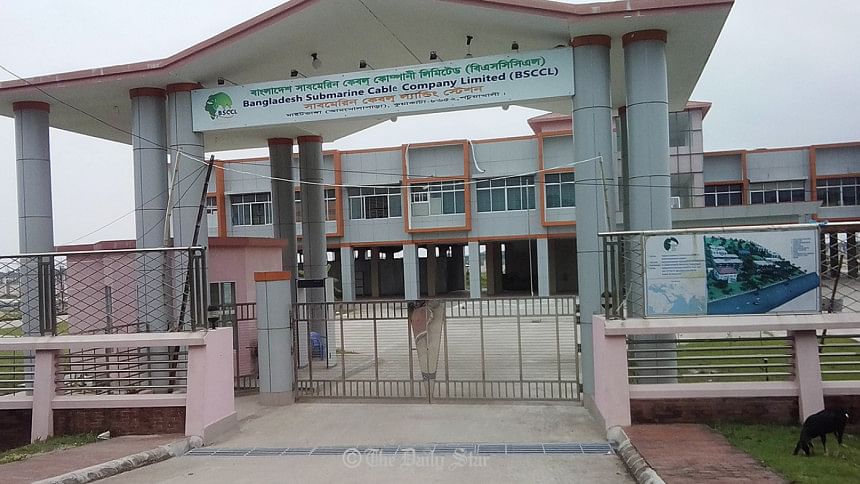 Bangladesh has reached a new height in Internet communication and services as the government commercially inaugurated the second submarine cable with 1500-gigabit per second (Gbps) bandwidth capacity.
Prime Minister Sheikh Hasina formally inaugurated the landing station at Kuakata and SMW-5 consortium submarine cable system through a videoconference from her Ganobhaban official residence on Sunday.
The longevity of the cable has been fixed at 20 years initially, which may go up to 25 years with its optimum maintenance.
Bangladesh now uses 180 Gbps bandwidth from its first submarine cable system, SEA-ME-WE-4, set up in 2006. Another 260 Gbps is imported from India.
Internet business entities will be able to enjoy greater benefits as there will be price cut in bandwidth import with the use of the second submarine cable.
The SMW-5 comprises of a core cable section that will pass through Singapore, Sri Lanka, Saudi Arabia, Djibouti, Italy and France.
Besides, there are several branch cable sections connecting Indonesia, Malaysia, Myanmar, Bangladesh, the UAE, Pakistan, Yemen, Oman and Turkey.
The total length of the cable, including core and branch sections is approximately 20,000 km. The Bangladesh branch section involves deployment of approximately 1900 km submarine cable from the main core cable section to the cable landing station at Kuakata.
LGRD and Cooperatives Minister Engineer Khandakar Mosharraf Hossain, State Minister for Post and Telecommunications Tarana Halim, among others, spoke on the occasion.
Railways Minister Mazibul Haque, Chief Whip ASM Firoz, PM's advisors HT Imam and Dr Towfique-e-Elahi Chowdhury, parliament members and senior officials were present at Gonobhaban.
The Prime Minister also exchanged views at the Kuakata end with Mahbubur Rahman MP and AL leader M Shahjahan Mia and three other beneficiaries.