Bangladesh poised to be the next Asian Tiger
WB chief economist says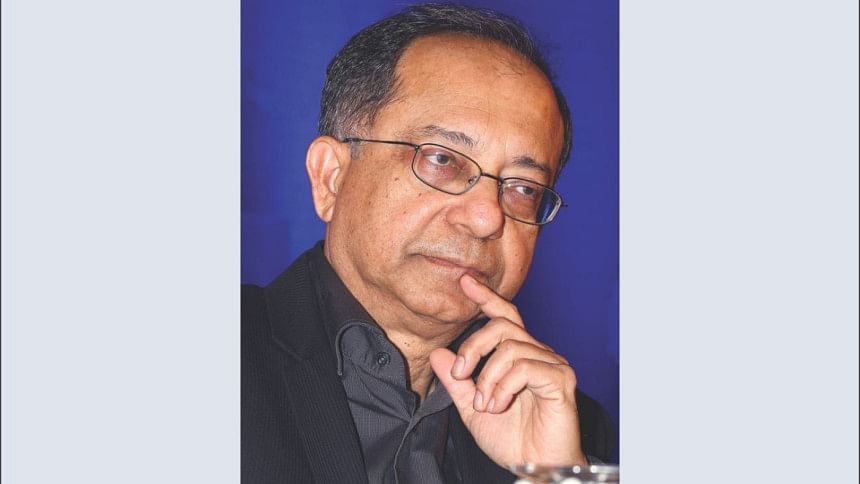 Bangladesh has made remarkable progress in many economic and social indicators, with the country now standing on the cusp of a take-off, Kaushik Basu, chief economist of the World Bank, said yesterday.
"Your country stands at the threshold of doing very well," he said in his public lecture organised by Bangladesh Bank at Bangabandhu International Conference Centre. "It is actually not far-fetched to say that Bangladesh can be the new Asian Tiger."
"A little bit of ambition can make a huge transformation."
But the country will also face many challenges as it grows and gets more integrated with the globalised world.
Subsequently, Basu recommended improving infrastructure and the ease of doing business, creating business ethos and providing skills and education to workers to reap the demographic dividends.
Basu shared the view citing various indicators of progress such as an increase in per capita income, foreign direct investment and foreign exchange reserves.
The indicators have changed since his first visit to Dhaka in 1992.
Poverty and infant mortality, for example, have dropped and life expectancy increased.
Basu, who is the second WB chief economist from a developing country and the first from India, said the investment rate as a percentage of the gross domestic product was 17 percent in 1992 and the per capita income $330.
Bangladesh's investment to GDP ratio has now grown to 29 percent and per capita income stands at $1,314.
Bangladesh roughly invests 30 percent of its national income, which is in line with the East Asian economies, according to Basu.
The current pace of investment is a signal of long-run growth, Basu said, adding that the investment rate needs to be increased to 33-34 percent to speed up economic growth to 8 percent and the overall development.
Basu, also the senior vice president of the WB, said the multilateral lender forecasts that the Bangladesh economy will grow at 6.5 percent this year and 6.7 percent next year.
"This growth rate takes you neck-to-neck with the growth rates of China," he said, adding that the rising labour cost in China has opened up huge opportunities for Bangladesh, where there is an abundance of cheap labour.
"You must not think small," said Basu, adding that the country can take advantage by using its competitiveness in the garment and other sectors.
Economic advancement comes with challenges.
As Bangladesh grows, opens up and becomes more connected with world trade, it will be impacted for fluctuation of global economy and financial markets, he said.
"For that, you have to increase your infrastructure," Basu said, stressing the need for better ports and enough electricity generation and more efficient business process and business ethos.
On the domestic front, the country also needs to design good policies to address the challenges it will face as it grows, he said.
Good policies are also necessary to ensure inclusive growth, reduce poverty and inequality.
If policies are not designed well, corruption and leakage can take place, he warned.
"Economic progress does not depend only on economic policies. Good monetary and fiscal policies can also help. But it also depends on human minds."
Basu also lauded the increase in foreign exchange reserves ($26.5 billion) and said it should increase further.