GDP growth record 7.24pc, per capita income $1,602
Growth 6.4pc to 6.8pc in 2017-18, predicts WB report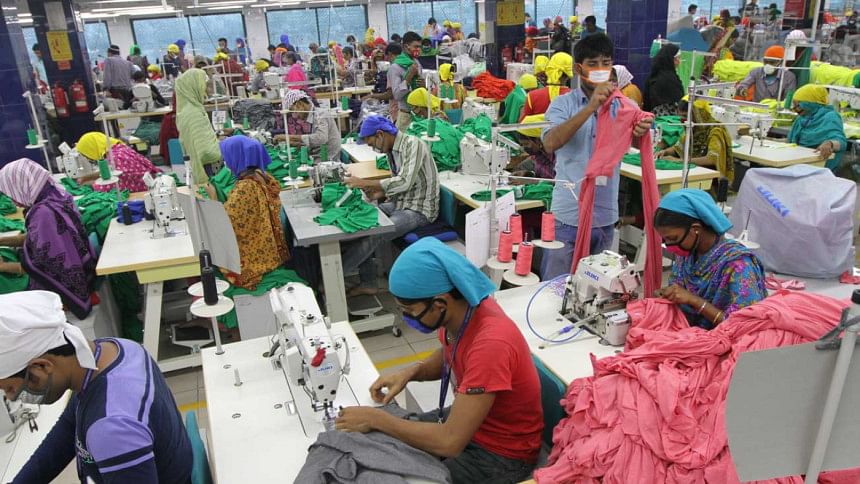 Bangladesh's gross domestic product (GDP) growth reached 7.24 percent this fiscal year, beating all the previous records in the history of the country's economy, according to a provisional estimate by BBS.
Meanwhile, per capita income rises to $1,602, which was $1,466 in the last fiscal year, Bangladesh Bureau of Statistics (BBS) said today.
The economic growth reached the record high, riding on buoyant exports and robust agricultural outputs, it said.
For fiscal year 2015-16, the GDP growth was 7.02 percent, while the target for this fiscal was 7.2 percent.
The Planning Ministry submitted the report at a meeting of the National Economic Council (NEC) today, highly placed sources at the ministry told The Daily Star. 
Growth 6.4pc to 6.8pc in 2017-18: WB
Meanwhile, the World Bank today said that Bangladesh's economy is likely to grow between 6.4 percent to 6.8 percent in 2017 and 2018.
The WB said this in its report titled 'Bangladesh Development Update: Breaking Barriers' released at its country office in Dhaka's Agargaon today.
"Bangladesh needs higher growth rate to accelerate its journey on the middle-income path," said the report.
"The country will need an investment-led strategy coupled with improvements in the efficiency of public capital. Achieving higher than 7 percent annual
growth on a sustained basis will inevitable require increased productivity growth as well as much higher female labour force participation," the report added.