15% uniform VAT from next fiscal: Muhith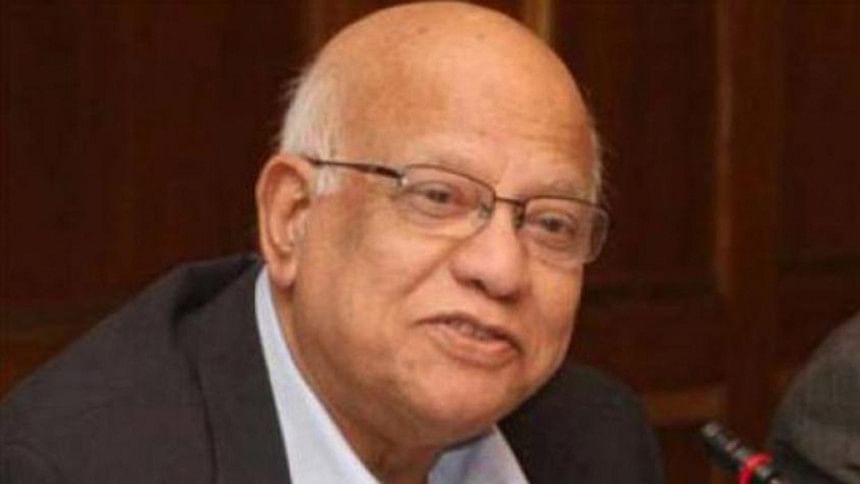 Finance Minister AMA Muhith today said a uniform 15 percent Value Added Tax (VAT) will be applicable from the next fiscal year.
The minister made the comment at a meeting with the Federation of Bangladesh Chambers of Commerce and Industry (FBCCI) at Pan Pacific Sonargaon Hotel in Dhaka this afternoon despite opposition from the businesses.
"We don't have any objection in differential VAT rate. My preference is to keep 15 percent VAT in the new VAT law unchanged for some days," he said.
If the VAT plan is finally passed in the parliament in June, customers will have to pay the new rate in the next fiscal year, which starts on July 1.
Muhith said the government plans to keep the 15 percent rate in the upcoming year and to shift to differential VAT rates towards the end of the tenure of the government.
However, a number of business leaders opposed the uniform VAT rate at the 37th consultative meeting jointly organised by the FBCCI and the National Board of Revenue (NBR).
The finance minister would organise a separate discussion on the new VAT Act later, said NBR Chairman Md Nojibur Rahman and FBCCI First Vice President Md Shafiul Islam.