Prices up, prices down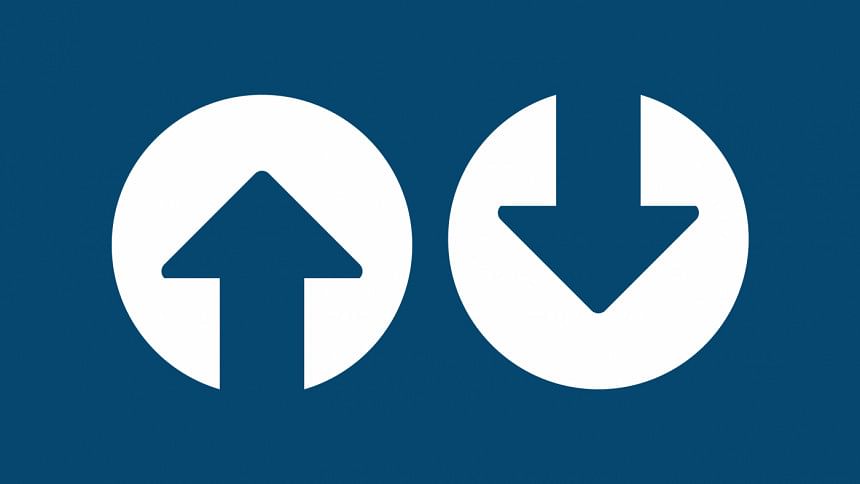 Finance Minister AHM Mustafa Kamal today proposed changes to duties on different products, which will result in increase and decrease in their prices.
PRICES DOWN
Locally manufactured or assembled blender, juicer, mixer, grinder, electric kettle, rice cooker, multi cooker, pressure cooker, washing machine, microwave oven, and electric oven.
Locally produced computer, laptop, notebook, notepad, tab, keyboard, mouse, motherboard, power bank, router, network switch, network device/hub, speaker, sound system, earphone, headphone, pen drive, micro SD card, flash memory card, CCTV, monitor, projector, USB cable, data cable, power tiller, combined harvester.
Locally produced sanitary napkin, fresh fruits, paper cup, LED light, microbus, hybrid vehicles, moped, puffed rice.
Stainless steel, poultry feed ingredients, material used for manufacturing medical devices, ingredients used in anti-cancer medicine, ingredients used for producing medicine, raw material for tiles.
PRICES UP
Imported cell phone, industrial salt, imported iron wire, imported meat, meat, sugar confectionary, vehicles' safety glass, iron bar and rods, motor over 750W, mineral oil, soap, carnival/entertainment articles, rice bran oil and mushroom.