'Issues of unemployed not addressed in budget'
Bangladesh Institute of Labour Studies (BILS) says at a discussion on the proposed budget 2021-22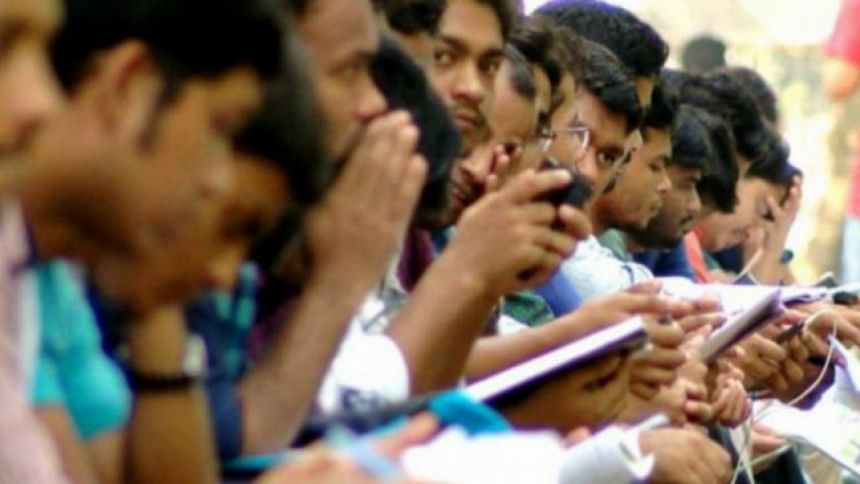 The issues of unemployed and those who lost job both at home and abroad have not been addressed in the proposed budget, Bangladesh Institute of Labour Studies (BILS) said today.
Workers have lost their jobs in every sector following the Covid-19 fallouts both home and abroad. So the government should have kept a separate fund in the proposed budget to address the jobless, the BILS officials said.
Besides, the amount and measures in the social safety net in the proposed budget are not adequate to address the issues of those who have either lost their income or jobs or remained unemployed during the pandemic time, they said at a virtual discussion organised by the BILS.
For instance, in the pre-covid time, the number of domestic workers in the country was 40 lakh but 90 per cent of those workers lost their jobs during the pandemic and they became unemployed, said Naimul Ahsan Jewel, member of the advisory council of the BILS.
A bleak picture is also seen in the fishing sector as around 10 lakh people were directly employed in fishing across the country but most of them are now unemployed, he said.
The number of people in the fishing sector is nearly two crores if the whole supply chain of the fishing sector is considered, but most of the people in the supply chain are now passing a very tough time with losing jobs and income, Jewel said.
In the garment sector, 35 lakh workers were employed, but now the number declined to 25 lakh as many workers lost their jobs, Jewel said.
The Daily Star could not verify the data of Jewel independently.