Govt takes Tk 438cr project to cultivate fallow lands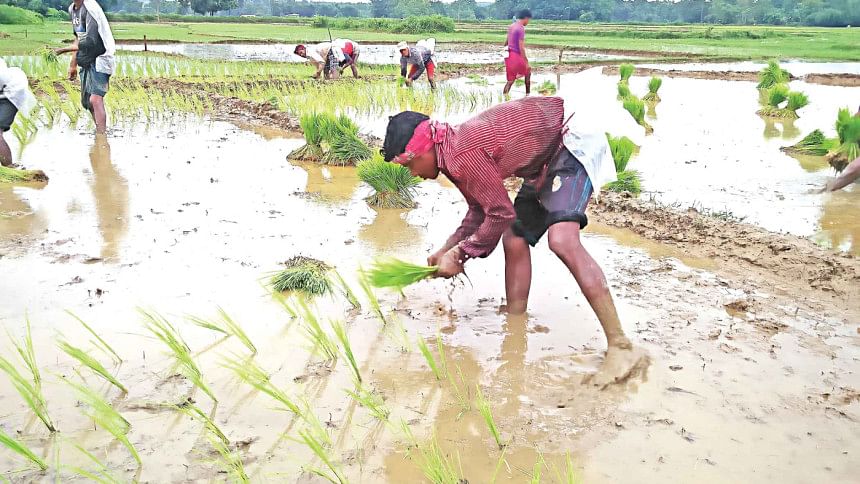 The government has taken on a Tk 438 crore project to cultivate fallow lands across the country, according to Agriculture Minister Muhammad Abdur Razzaque.
"Under this project, family nutrition gardens will be established in personal yards and fallow lands," he said.
Razzaque made these comments during the annual general meeting of the Bangladesh Agricultural Development Corporation (BADC) Krishibid Samiti, held at the Bangabandhu International Conference Center in Dhaka yesterday.
"As a result, food production will further increase," he added.
The project was taken in line with a directive from Prime Minister Sheikh Hasina to bring every inch of land under cultivation in order to face the Covid-19 induced food shortage.
Bangladesh has 87.96 lakh hectares of arable land, of which 83.41 lakh hectares are already under cultivation. The remaining 4.55 lakh hectares of land remains fallow, data from the Bangladesh Bureau of Statistics shows.