bdnews24.com editor-in-chief, Jagonews24.com acting editor sued under digital security act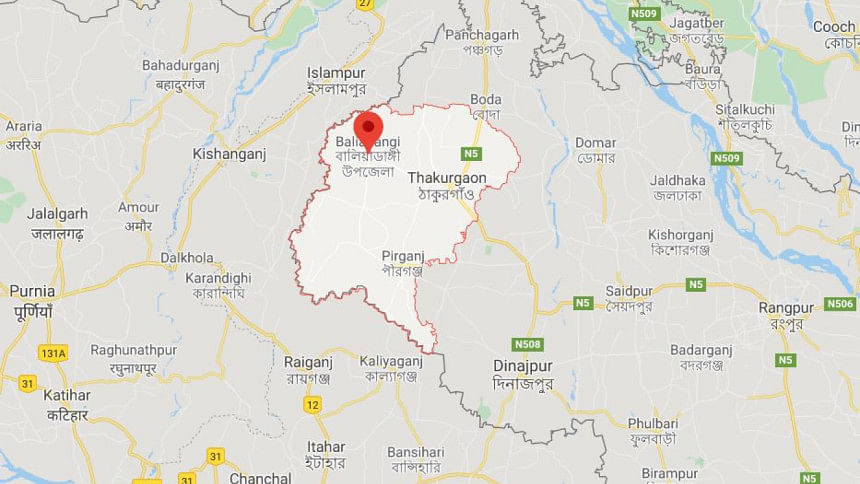 Editor-in-Chief of bdnews24.com Toufique Imrose Khalidi, Jagonews24.com acting editor Mohiuddin Sarker and two others have been sued under digital security act for running reports containing "misinformation" on misappropriation of OMS rice in Thakurgaon's Baliadangi upazila recently.
Baliadangi Upazila unit Sechhasebak League President Md Mominul Islam filed the case with Baliadangi Police Station on Friday night, Habibul Haque Prodhan, officer-in-charge of the police station, told our local correspondent.
The two other accused are: Shawan Amin and Rahim Shuvo. Both are residents of Thakurgaon town.
In the case statement, the plaintiff stated that authorities recovered 68 sacks of rice meant for selling among low-income people at Tk10 per kg in Palashbari union of the upazila on April 9.
The following day, Upazila Food Controller Nikhil Chandra Barman filed
a case with the same police station accusing six persons including local rice dealer Amirul Islam, his wife Kulsum Akhter and brother Jamirul Islam.
"I have no connection with the accused and they are not my relatives but the two news portals ran two reports involving me in the misappropriation, claiming that they are my relatives…I asked their local reporters to run a rejoinder, but they didn't do it," Mominul said.
Mominul also stated that his brother Aminul Islam, not Amirul, is the chairman of Boro Palashbari Union Parishad.
In the case statement, Mominul said the two other accused uploaded two posts on Facebook branding him as a "rice thief".
Mominul, in the case statement, also said the accused tarnished his and the party's image and defamed him by spreading false and fabricated information involving him in the misappropriation.
Habibul Haque Prodhan, officer-in-charge of Baliadangi Police Station, said the case was filed under section 25/29/31 of the Digital Security Act. The OC also said they were looking into the matter.