What will and won't operate during weeklong 'strict restrictions'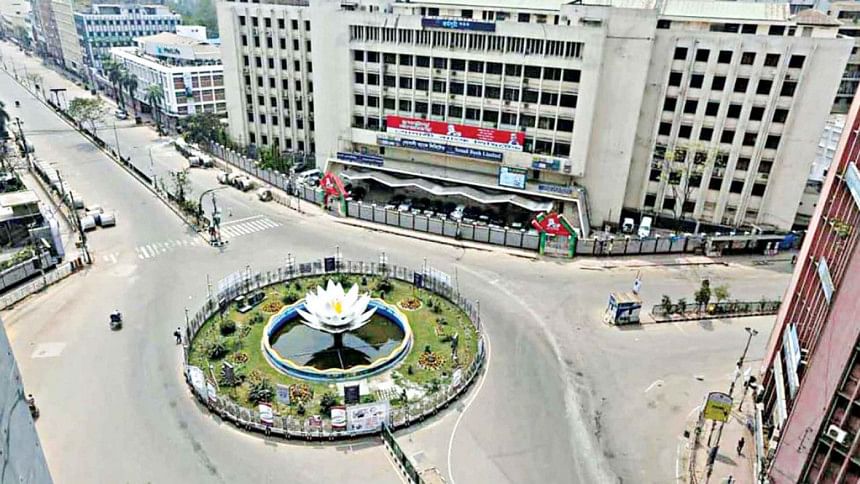 The government today issued a gazette notification with details on the strict restrictions to be imposed from 6:00am on April 14 to April 21 midnight -- to curb the sharp rise in Covid-19 cases and deaths.
The directives are:
1. All public, private offices and financial institutions will remain closed and all staff members will have to stay at the place of their work. But offices of air, sea, naval and land ports will be out of the purview of the restrictions.
2. The Supreme Court will issue necessary instruction for courts.
3. All modes of transport (road, river, rail, air) will remain suspended. But vehicles involved in carrying goods, production and emergency services will stay out of the restriction.
4. Factories and industries will remain open under the authorities' arrangement, maintaining health safety guidelines. The authorities will ensure the pick up and drop off services for the respective workers.
5. Law enforcing agencies, emergency services like transporting agricultural products (seed, fertiliser, pesticide, machines, etc), food and food grains carrying vehicles, relief distribution, health services, Covid-19 vaccination,  power, water, gas/energy services, port activities, telephone and internet (government, private), media, private security services, postal services and offices of emergency products and movement of their staff will be out of the purview of the restriction.
6. No one will be allowed to go out except for emergencies (buying medicines, daily commodities, medical treatment, and burial). Vaccine recipients can go out to take vaccine but they must show vaccine cards.
7. Hotels and restaurants will remain open from 12pm to 7pm and 12am to 6am only for takeaway and online services. Shopping malls and shops will remain closed.
8. Kitchen stuff and other essentials can be sold in open spaces from 9:00am to 3:00pm, maintaining health rules. Market authorities and local administration will ensure it.
9. District administration will coordinate transportation of labourers in case of emergency Boro harvesting.
10. District and field administrations will take initiatives to ensure implementation of the government outlines. They will also strengthen the patrolling of law enforcing agencies.
11. Director General of Health will provide authority to district administration and police to take action on his behalf.
12. The Ministry of Religious Affairs will issue instructions over the jamaat of Jumma and Tarabi prayers, maintaining health guidelines.
13. The ministries and departments can issue supplementary instructions for executing the government restrictions.