Relations with China will be damaged if Bangladesh joins US-led 'Quad': envoy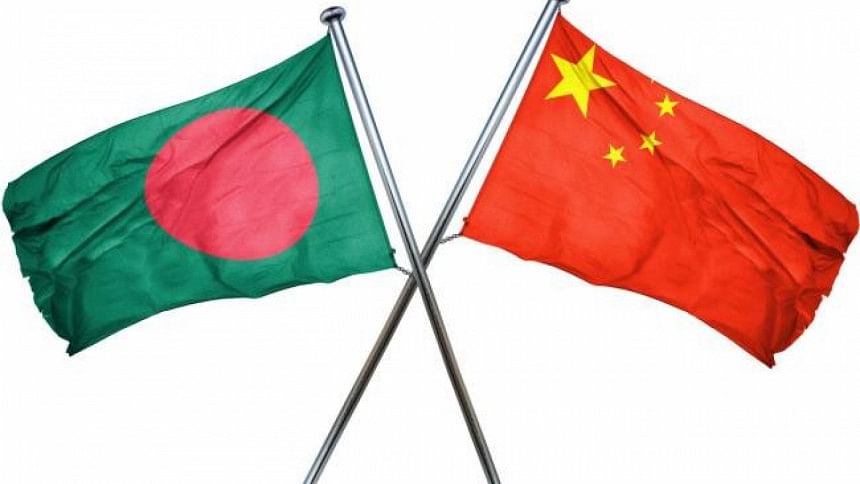 Chinese Ambassador to Bangladesh Li Jiming today said Bangladesh should not join the "Quad", a US-led initiative, and that Bangladesh's relations with China will "substantially be damaged" if it joins it.
He termed Quad "a military alliance aimed against China's resurgence and its relationship with neighbouring countries".
The ambassador said Quad was a "narrow-purposed" geopolitical clique, and Bangladesh should not join it, since it will not derive any benefit from it.
US, India, Japan and Australia are part of an informal strategic alliance -- the Quadrilateral Security Dialogue, or Quad.
"History has proved again and again such partnership surely damages our neighbours' own social, economic development and people's wellbeing," Ambassador Li said.
The Chinese ambassador was speaking at a programme with the members of Diplomatic Correspondents Association, Bangladesh (DCAB) held virtually.
DCAB President Pantho Rahaman and General Secretary AKM Moinuddin also spoke at the programme.
On April 27, Chinese State Councillor and Minister of National Defense Wei Fenghe met President Abdul Hamid and the two sides agreed to advance bilateral military cooperation.
To jointly maintain regional peace and stability, the two sides should make joint efforts against powers outside the region -- setting up military alliance in South Asia and practicing hegemonism, Wei was quoted by Xinhua.