Noted columnist Syed Abul Maksud no more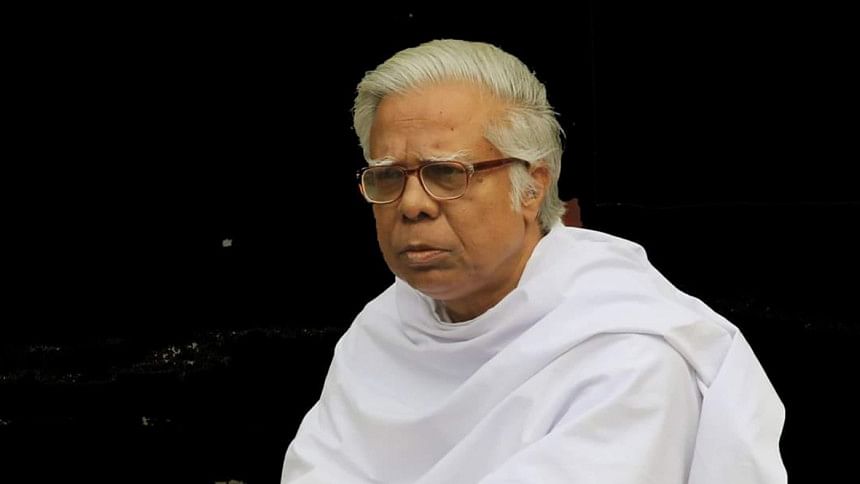 Noted columnist, researcher and writer Syed Abul Maksud today breathed his last at Square Hospital in Dhaka. He was 74.
His son Syed Nasif Maksud told The Daily Star that his father started to have respiratory problems in the evening and they rushed him to the hospital where he later passed away.
Dr Faisal Hoque, emergency resident medical officer of Square Hospital told The Daily Star he was brought dead to the hospital.
"We conducted various tests including ECG and declared him dead around 7:09pm," he said.
Abul Maksud was awarded the Bangla Academy Award in 1995 for his contribution to Bengali literature. He wrote many books and articles on politics, society, literature and the culture of Bangladesh. He also wrote articles on the biographies and work of famous litterateurs and politicians and practiced poetry. The noted essayist has penned 40 books.
According to the family, Maksud, son of Syed Abul Mahmud and Saleha Begum, was born in Elachipur village in Shibalaya upazila of Manikganj district on October 23, 1946.
He started his journalism career at the weekly Nabajug, edited by M Anisuzzaman, in 1964. This paper was the mouthpiece of Pakistan Socialist Party. Later, he worked at weekly 'Janata', supported by the National Awami Party, for some time.  He joined Bangladesh Sangbad Sangstha in 1971.
On March 2, 2004, he resigned from the editorial department of the news agency. He was a regular columnist for daily Prothom Alo and wrote columns under columns 'Sahajia Karcha' and 'Bagha Tentul' on society, politics, literature and culture in the daily.
Maksud's poetry book Bikelbela was published in 1981, the second one Dara Shikoh followed in 1987. He conducted research on the work of eminent writers and politicians such as Rabindranath Tagore, Buddhadeva Bose, Syed Waliullah, Mohandas Karamchand Gandhi and Maulana Abdul Hamid Khan Bhasani.
The writer is a freelance journalist.