Media shouldn't publicise nuisance: Momen on 13 diplomats' statement over Mushtaq's death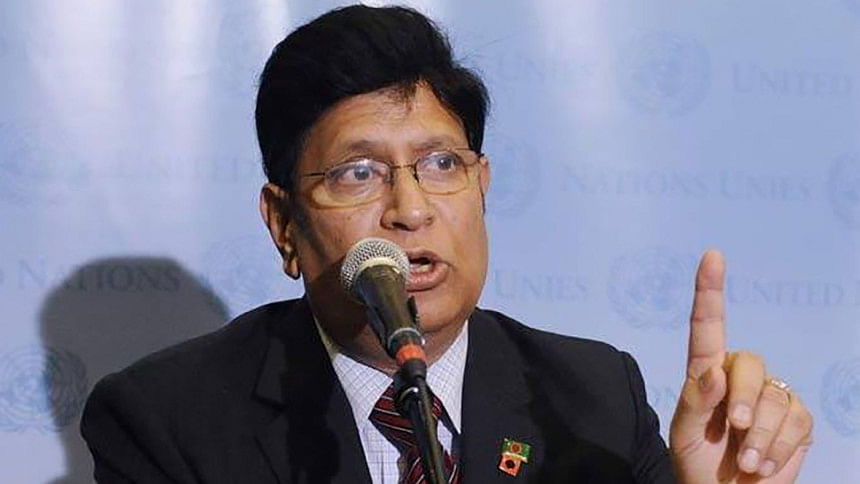 Foreign Minister Dr AK Abdul Momen today suggested media to stop giving publicity to statements from foreign missions expressing concern over Bangladesh's internal issues.
Bangladesh never expresses concern over any matter in the US or elsewhere, said Momen.
"This should be boycotted. You (media) should stop giving publicity to this sort of nuisance," he told reporters at his office at the Ministry of Foreign Affairs today.
The American media will never entertain such remarks if the Bangladesh ambassador there expresses concern over killing in schools, malls or restaurants, said the foreign minister.
Death in jail is a common phenomenon in every country even in the USA. The strange thing is that when someone dies in jail in Bangladesh, they (foreign envoys) create hype over it and the media in the country give that publicity, added Momen.
Thirteen ambassadors and high commissioners stationed in Dhaka on Friday urged the government of Bangladesh to conduct a "swift, transparent, and independent inquiry" into the full circumstances of writer Mushtaq Ahmed's death.
They represented members of the Organisation for Economic Co-operation and Development, or OECD group of nations, with missions in Dhaka. The diplomats of the (OECD) member countries made the call in a joint statement expressing their "grave concerns" over Mushtaq's death in police custody on February, 25 last month.
Mushtaq had been held in pre-trial detention since May 5, 2020 under the Digital Security Act (DSA).