Gridlock in Dhaka as commuters failing to board buses, ride-sharing bikers demonstrate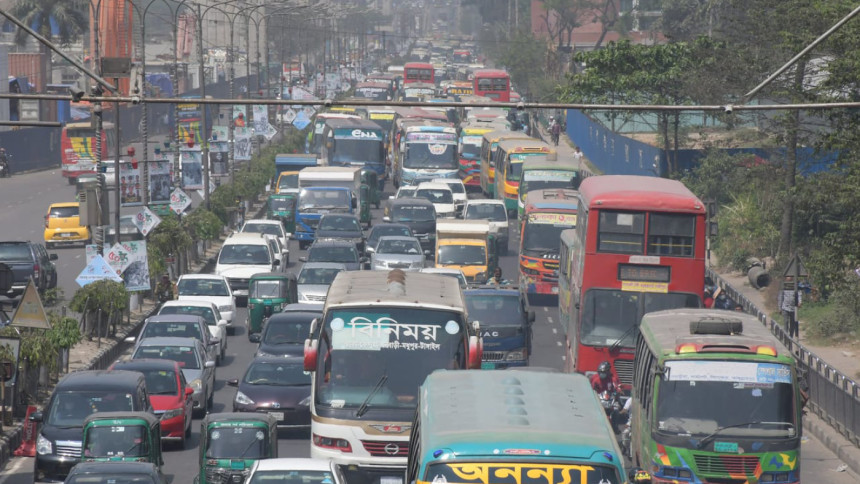 As they did yesterday, Dhaka dwellers, especially officer goers, suffered today as public transport workers are keeping half of the seats vacant to implement the government directives to contain Covid-19 spread.
Many were seen waiting for an hour to board a bus as most of the offices, companies and factories are operating in full swing. Some were seen attempting to desperately get into a bus.
Failing to get into buses, many commuters demonstrated, blocking the roads in several parts of Dhaka.
In Khilkhet, officer-goers demonstrated as buses coming from Uttara were already half full and were refusing to take any passengers from the area around 9:00am.
Traffic movement was halted for some time, creating gridlock there, witnesses said.
Munshi Sabbir Hossain, officer-in-charge of Khilkhet Police Station, said that amid protests, some buses later took passengers and the traffic situation eased gradually.
Meanwhile, several hundred motorcyclists, who earned their livelihood through ride-sharing, thronged in front of Jatiya Press club around 11:30am to protest Bangladesh Road Transport Authority's (BRTA) bar on motorcycles from operating under ride-sharing services.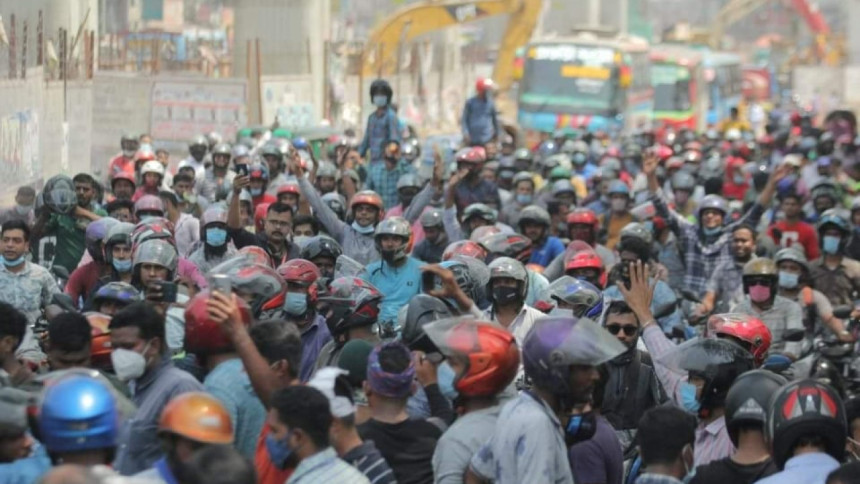 Traffic movement on the road stalled, creating a jam that spilled over to adjacent roads.
This correspondent visited several Dhaka roads and saw people still waiting for buses. Many were seen taking rickshaws to reach their destinations.
There was a long queue of around a hundred persons in Hatirjheel near Rampura Bridge to catch a circular bus.