Ensure stability in journey to becoming a developed nation, PM tells Rab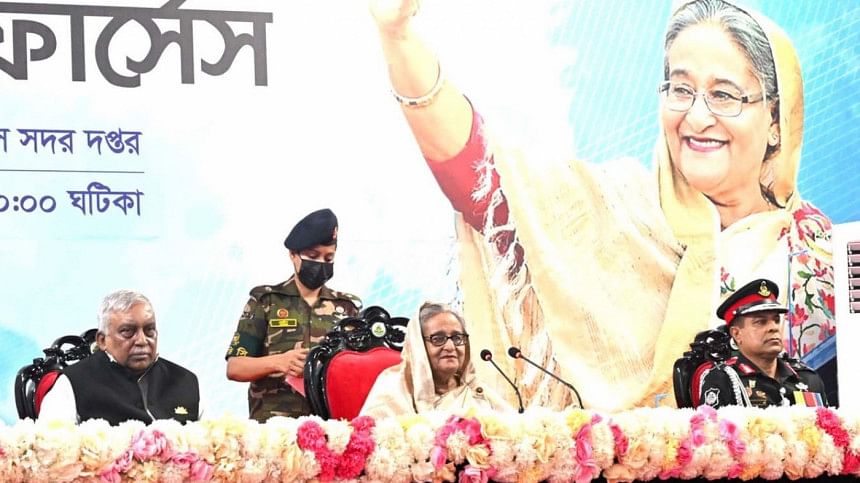 Prime Minister Sheikh Hasina today asked the Rapid Action Battalion (Rab) to play an effective role in maintaining peace, security and stability to facilitate Bangladesh's journey towards a developed and prosperous country by 2026.
"We have to move forward as developed country. We have time as we will start the journey as a developed country by 2026. We're preparing from now. So, we have to maintain peace, security and stability in the country," she said
The PM also asked law enforcement agencies, particularly Rab, to be vigilant so that none can stockpile or adulterate food during Ramadan, alongside focusing robustly on eliminating drug abuse, teen-gang culture and cyber-crime from society.
She was addressing as chief guest a programme marking the 19th founding anniversary of Rab at its headquarters in the city's Kurmitola area.
The prime minister highly appreciated the Rab's activities in successfully tackling terrorism, militancy and piracy in Bangladesh's most important area -- the Sundarbans.Home Minister Asaduzzaman Khan and Director General (DG) of Rab M Khurshid Hossain also spoke at the function.
A video documentary on the activities of the RAB was also screened at the function.