Eng Test Captain Alastair Cook steps down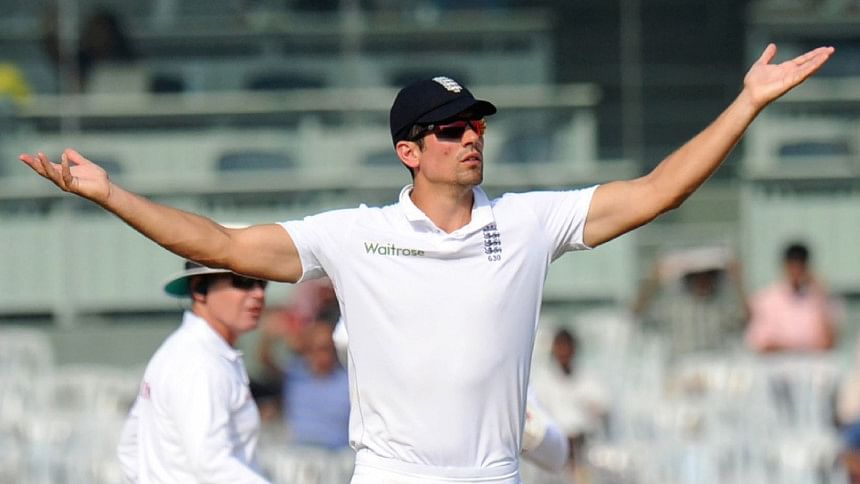 Alastair Cook has stepped down from his role after 59 Tests as England Test captain, according to ECB's press release.
Appointed in August 2012, Cook has led the team through more Test matches than any other England captain. His record includes Ashes victories at home in 2013 and 2015 as well as series wins in India and South Africa.  He also led the one-day side for 69 one-day internationals between 2010 and 2014, another England record. 
Cook discussed his decision with the Chairman of the England & Wales Cricket Board, Colin Graves, on Sunday evening and has confirmed his continuing commitment to playing Test cricket to Director of England Cricket, Andrew Strauss, and the selectors. 
His resignation has been accepted, the Board have been informed and the proper process has started to appoint the next Test captain - the 80th in England's Test match history. 
The 32-year old opening batsman is England's most capped Test captain, has scored more Test centuries than any previous captain and is England's most prolific Test batsman with 11,057 runs in 140 Tests to date.
During his five seasons at the helm he was named Wisden Cricketer of the Year [2012] and ICC World Test Captain [2013] and his services to the game were recognised with a CBE – collected at Buckingham Palace last Friday, 3 February – to follow the MBE he was awarded in 2011. 
Confirming his decision, Alastair Cook said:
"It's been a huge honour to be England captain and to lead the Test team over the past five years. Stepping down has been an incredibly hard decision but I know this is the correct decision for me and at the right time for the team. I've had time to reflect after the India series and this weekend I spoke to Colin Graves, the Chairman, to explain and offer my resignation."