Bangladesh Railway's bottled water 'safe'; selling resumes from Nov 15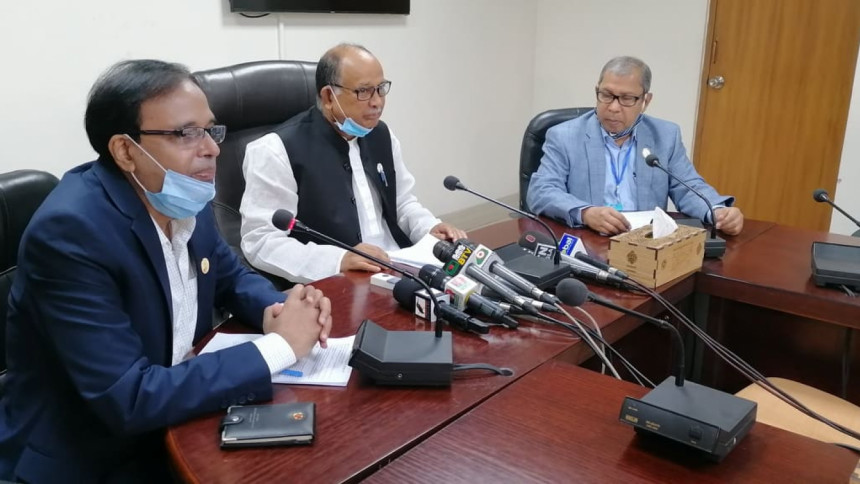 Bangladesh Railway (BR) will resume selling its bottled water brand "Rail Pani" from November 15 after three tests found its quality eligible for drinking.
Railways Minister Nurul Islam Sujan made the announcement at a press conference at Rail Bhaban today.
Following media reports about the quality of the water, they sent its samples to BSTI, Buet and Icddrb for tests and they gave go ahead, said.
The railway authorities last month decided to suspend selling of the product as media was critical about the quality of the product.
Railways Ministry then said BR has recently signed a contract with Shyamoli Food and Beverage Pvt Ltd after an open tender to introduce the "Rail Pani" brand.
But some media are running "fabricated and ill-motivated reports" (against the brand) without proper verification of information, the press release read.
Shyamoli Food's "Shyamoli Drinking Water" is a highly used bottled-water brand certified by both Buet and BSTI, and the same water was going to be rebranded as "Rail Pani", the document said, claiming that the reports critising "Rail Pani" are "ill-motivated" as there was no complain against Shyamoli Water.
On August 13, BR and Shyamoli Food and Beverage signed the agreement on behalf of their respective organisations.