Bangladesh elected member of UN Commission on Narcotic Drugs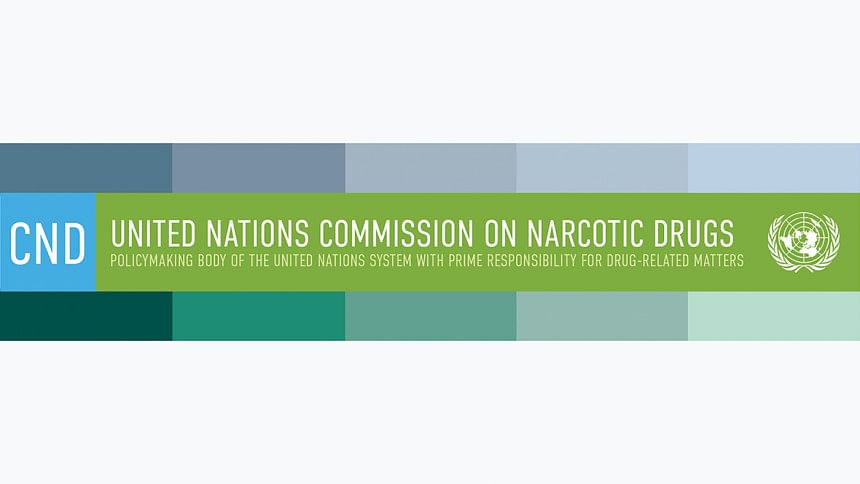 Bangladesh has been elected a member of the Commission on Narcotic Drugs (CND), a subsidiary body of the UN Economic and Social Council (ECOSOC), for a three-year term beginning from January 2022.
The election was held at the ECOSOC Management meeting Tuesday, according to a statement of Bangladesh Permanent Mission to the UN.
Along with Bangladesh, the Kingdom of Saudi Arabia, Republic of Korea, and Iran have also been elected to this body from the Asia Pacific Group.
​"The election was highly competitive but Bangladesh managed to secure second highest (43) votes. This demonstrates the trust that the international community reposes on Bangladesh in the multilateral fora," said Ambassador Rabab Fatima, the Permanent Representative of Bangladesh to the UN after the election.
Bangladesh attaches high importance to addressing the global drug problem in all its dimensions. Under the leadership of Prime Minister Sheikh Hasina the government has been taking strong measures at the national level, and working closely with others at the regional and international level to address illicit drug trading.
"We are particularly concerned by the growing use of illicit drugs and substances by the young generation, which needs to be addressed from a correctional perspective.
"As a member of the Commission, we would make every effort to foster international cooperation in combating the menace of drugs", added Ambassador Fatima. 
Based in Vienna, the CND is a 53-member body that reviews and analyzes the global drug situation, considering supply and demand reduction and takes action through resolutions and decisions.
Also, Bangladesh has also been re-elected to the Executive Board of UNICEF and the Executive Board of UN Women for another term starting from January 2022 at the elections held at the ECOSOC Management meeting.