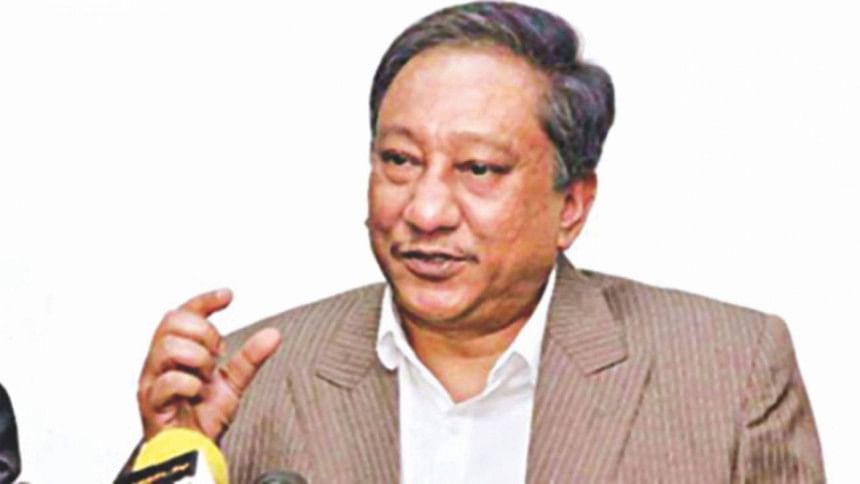 Bangladesh Cricket Board (BCB) president Nazmul Hassan said on Friday that he has not seen a commotion such as the one in Bangladesh anywhere else in the world following the retirement of a player from T20 cricket.
He was actually referring to the retirement of Mashrafe Bin Mortaza that has created an uproar among fans in this part of the world.
"Really I have not seen any news anywhere other than Bangladesh regarding who is retiring from T20 cricket. It is in Bangladesh we are experiencing so much noise following the departure of a captain from T20 cricket," Hassan told reporters at the Hazrat Shahjajal International Airport upon his return with the Bangladesh team from Sri Lanka, where the Tigers manfully shared the series of all the three formats.
He seemed to be heading for a strong argument when he followed up by saying: "[when] a player retires from ODI or Test it is widely focused on in other countries."
Understandably, the T20 format of the game is still not considered as a true contest of bat and ball and the performance in the shortest version of cricket does not really reflect the quality of a player as is the case in Test or ODI.
But Hassan, who is increasingly becoming the head and shoulder of Bangladesh cricket, refused to stick to a particular point on an issue that was settled just before the Tigers' first T20 match against Sri Lanka at the R Premadasa Stadium in Colombo, where Bangladesh's inspirational limited-overs captain Mashrafe announced his retirement from the T20 format upon completion of the two-match series.
Sitting alongside Mashrafe and Test captain Mushfiqur Rahim during an impromptu press conference, Hassan actually dropped a bombshell while responding to a question on his thoughts about Mashrafe's retirement decision.
"One thing I'm repeatedly telling you is that Mashrafe has not quit T20 cricket or we have not said something like that he is not in the T20 squad. He quit the T20 captaincy. If he is fit he will play. If he says he will not play but if we need him, do you think we will let him go?" Hassan said forcefully, leaving the audience in a bit of confusion and Mashrafe in a spot of bother.
We don't want to believe that it was publicity stunt from Hassan, who is also a ruling party lawmaker. After all he was talking about a player the watching world knows to have played his last T20I on Thursday.
Dear president, Mashrafe never said he was quitting the T20 captaincy. He said he was retiring from T20 cricket. And there was no ambiguity in Mashrafe's decision. If there is any cloud regarding that decision, it lies with the board. It's a shame that the BCB is yet to come out with an official statement regarding Mashrafe's retirement, which is not only a standard norm but a courtesy to a cricketer who served Bangladesh cricket with utmost dedication.
The BCB boss nowadays talks about the technicalities of the game, selecting or dropping a player. He is even enthusiastic to poke his nose in a dressing room discussion. He is constitutionally authorized to do whatever he feels like 'for the greater interest of Bangladesh cricket.'
Hassan is correct by pointing out that he has not seen such an outcry anywhere else in the world following a players' decision to retire from T20 cricket. But world cricket has also hardly seen such an overpowering board president. Not many know who are the presidents of ECB, Cricket Australia, Cricket South Africa or New Zealand Cricket. World cricket has also not witnessed an instance when a board president proudly announced that he has selected or omitted a player. It's not that Bangladesh cricket does not have a selection panel to take care of the selection issue, a CEO to speak for the board on regular issues or chairman of cricket operations. But they are just puppets to an all-consuming president unique in world cricket.