Times well spent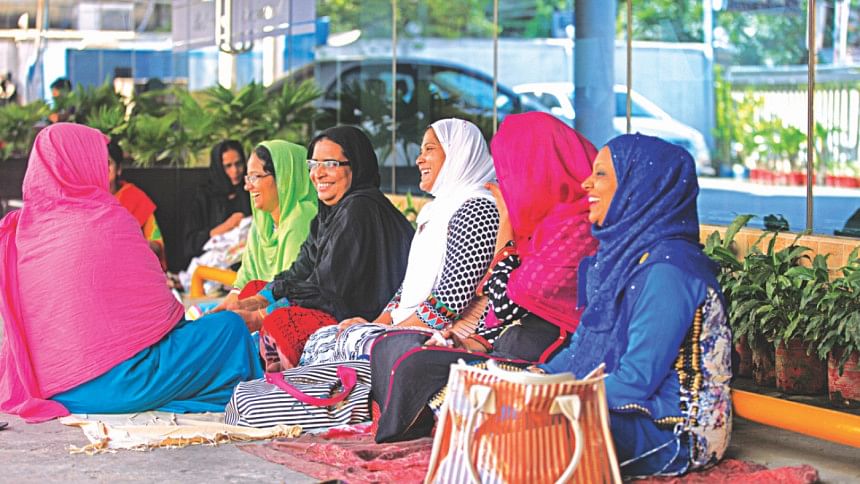 When Farida Akhter, 65, first took up the responsibility of accompanying her granddaughter between home and school, she had no idea of the things she would gain from this otherwise tiring, five-days-a-week journey between Dhanmondi and Bailey Road.
But look at her as she perches on a short brick boundary wall while munching peanuts and chattering away happily with guardians of other children.
"I have now so many daughters like these two sitting on either side of me," she says introducing two young mothers waiting for their children outside a school gate at Dhanmondi.
 "My time passes by easily chatting with them about a lot of issues from children's problems to our lives."
She made friends with a lot of guardians, mostly women, of other kids. But it is not just friendship that the guardians make here as they wait outside the school gates for their kids' school to end.
Take Farida's friend Shahnaz Hossain, 29. She uses her time to advertise her boutique house in Mohammadpur.
"We have a group of 15-20, mostly mothers. They come to my shop at least once a week," says the young mother.
So the three hours she spends every day waiting to take her child home is time well-spent for her.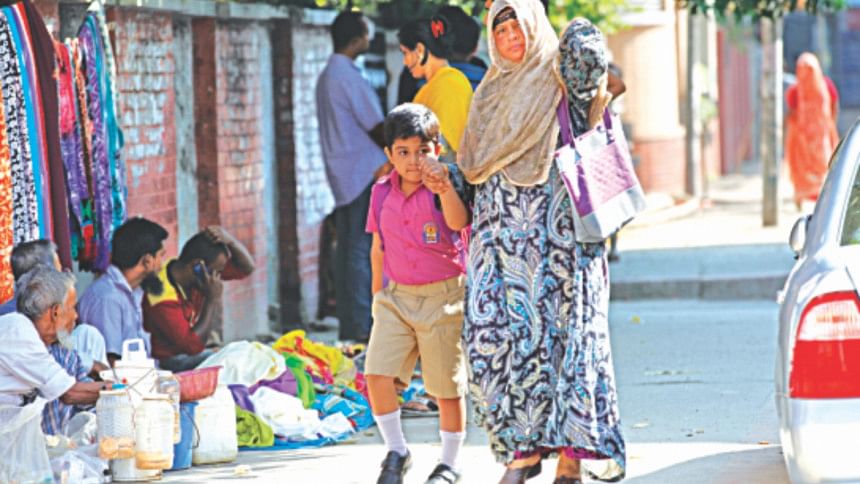 However, it is not entirely out of their choice that the guardians spend their time, rain or shine, outside the school gates.
"On regular school days, I drop my children and go home and later come back to pick them up. But during exams, going back home in Green Road and coming to get my son from his school in Dhanmondi, is a total waste of time and money," said Zakia Salekin, 40, referring to the perennial traffic and high rickshaw fare.
"We chat, we walk, go window shopping and sometimes we actually shop necessary items," says Zakia. "This friendship we develop here becomes so strong that sometimes we spend more time with them than with our relatives."  
A lot goes on around us. In this new news project, we started running feature contents based on personal experience. 
We also invite our readers to send similar write-ups for publishing, subject to editing and verification. Please send your 
pieces and also comments and feedback to [email protected].