Tarique, ex-ETV chairman, 2 others charged with sedition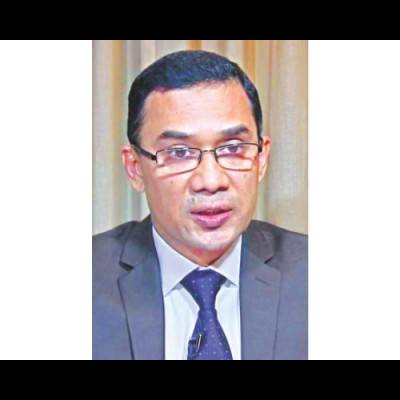 Detectives yesterday pressed charges against Tarique Rahman, senior vice-chairman of BNP, Abdus Salam, former chairman of television channel ETV, and two others in connection with a sedition case filed in January last year.
The other two accused -- Mahathir Farooki Khan and Kanak Sarwar -- are former journalists of ETV.
The case was filed with Tejgaon Police Station against Tarique, Salam and several other unknown persons on charges of broadcasting a "false, fabricated, and provocative" speech given by BNP Senior Vice Chairman Tarique Rahman on January 5 last year.
Tarique Rahman, accused in 19 other cases, was for the first time sentenced to seven years' imprisonment and fined Tk 20 crore by the High Court on July 21 in a money laundering case.
Four arrest warrants were earlier issued against Tarique in four cases including the August 21 grenade attack cases. 
Abdus Salam, former chairman of ETV, is also accused in four other cases including a corruption case.
Investigation officer (IO) of the case, Inspector Emdadul Haque of Detective Branch, submitted the charge sheet to Chief Metropolitan Magistrate's Court of Dhaka.
The IO showed Tarique, Mahathir and Kanak as fugitives in the charge sheet and appealed to the court to issue arrest warrants against them as Tarique and Mahathir did not secure any bail while Kanak went into hiding after securing bail. Salam is now in jail.
The court fixed September 29 to decide whether the charges brought against the four will be accepted.
According to the case statement, Tarique, in his nearly 50-minute-long speech, said the chief justice cannot do justice to anyone after offering prayers at the grave of a political leader and delivering political speeches.
The case statement also alleged that the duo -- Tarique and Salam -- threatened the country's sovereignty as one of them gave a "false, fabricated and instigating" speech and the other broadcasted it.
Following the case, Salam was shown arrested and remanded in the case. He later gave a confessional statement before a magistrate. Based on Salam's confessional statement, Kanak was arrested and remanded for five days.