Success without morality not acceptable
Says President Abdul Hamid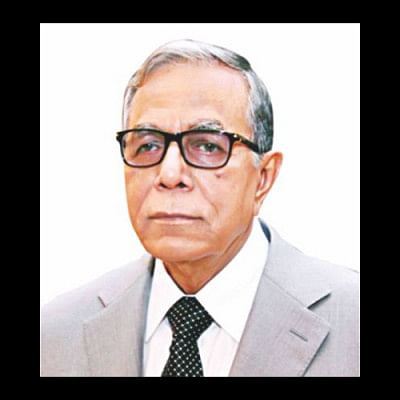 Mentioning the recent  incidents of question paper leak in public examinations, President Abdul Hamid yesterday said parents    want to see their children succeed, but an achievement without morality is not acceptable.
The president came up with the remark while addressing the inauguration ceremony of the National Primary Education Week-2018 at Osmani Memorial Hall in the city in the afternoon.
He observed that the question leak has become the most discussed topic in recent times. Reports have been published in different newspapers about the alleged involvement of teachers, students and guardians.
"Every parent wants to see the highest success of their children. But success without morality is not desirable in any way," he added.
"The success achieved through honesty, hard work and diligence is the real success."
President Hamid said teachers and guardians should have to take initiative to ensure proper education so that students stay away from any kind of wrongdoing and unethical activities.
"It is our moral obligation to ensure that each student can start his/her academic career on a solid foundation. If this can be done, then cheating in examination as well as incident of question paper leak will come to an end."
President Hamid urged guardians to provide their children with moral education. "Children are the future of the nation, so my request to the parents is to give moral education to their children for the nation's bright future."
He urged parents to let their children spend enough time for sports and entertainment and not to burden them with books all the time. "We enjoyed a lot during our childhood and we should give them the scope to enjoy theirs."
To teachers, Abdul Hamid said, "You can develop every children of the country as a nation builder by your principles and ideals. You can create the quality of leadership among children."
Earlier, he distributed medals among the best persons/institutions on the occasion of the National Education Week as well as winners of the inter-primary school cultural competition.