Sohel Taj not returning to active politics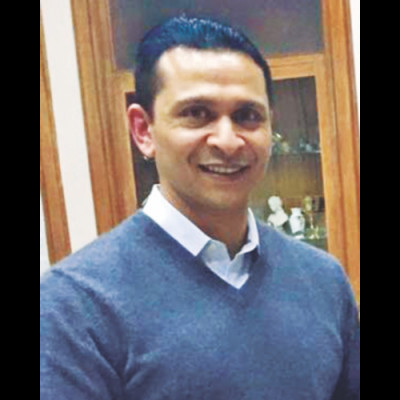 Tanjim Ahmad Sohel Taj, son of country's first prime minister Tajuddin Ahmad, has binned the rumours that he was returning to active politics.
Rumours ran wild among Awami League leaders and workers after Sohel met Prime Minister Sheikh Hasina a couple of days ago. Several media outlets reported that Sohel was likely to be given a key post in the upcoming council of Awami League.
"…I would like to let everyone know that media reports about me re-entering politics is absolutely untrue," Taj wrote on his Facebook page at 8:21am yesterday.
He said, "I went to meet the honourable prime minister along with my family members to apprise her about the launching of 'Tajuddin Ahmad and Syeda Zohra Tajuddin Memorial Foundation'."
Sohel, who was made a state minister for home affairs in Hasina's 2009-2013 cabinet but resigned after six months, said his family and he felt the PM's guidance and advice regarding the venture would be invaluable.
"Our honourable prime minister is not only the guardian of the people of Bangladesh but also the protector of the ideals and principles of Bangabandhu and our Liberation War and so it is only natural that we would seek her cooperation and blessings regarding this noble venture," he said.
As well-wishers and fans continued to post on social media, Sohel again wrote on his Facebook page three hours later: "I understand and appreciate the love and affection that everyone has shown for me and I am very thankful for that and I will be forever grateful."
Sohel, who lives in Maryland, US, with his family, said, "I feel that I can do a lot of good work for people through 'Tajuddin Ahmad and Syeda Zohra Tajuddin Memorial Foundation'.
"I was, I am and I always will be enshrined by the ideology of Bangabandhu and the Liberation War for which my father dedicated his entire life and made the ultimate sacrifice.
"I am grateful to our honourable prime minister for her love, kindness and support for me, my family, and for the foundation," he added.
On Saturday night, Sohel along with his sisters Simeen Hussain Rimi and Mahjabin Ahmad Mimi met the PM at the Gono Bhaban.
Sohel resigned as lawmaker on April 23, 2012, and declared that he would no longer be involved in active politics.