2 cops held for kidnap
Another 5 sued for taking bribe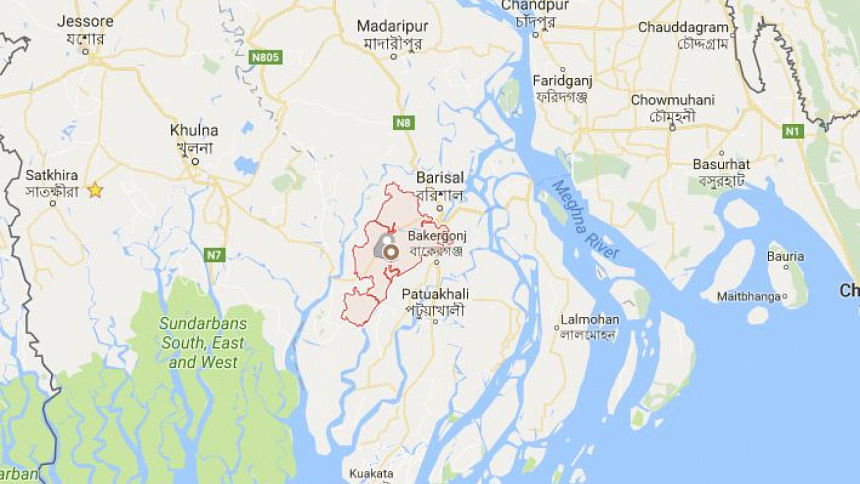 Two policemen and a woman were arrested yesterday for their alleged involvement in the kidnapping of a person and realising ransom for his release.
Rafiqul Islam, 40, assistant sub-inspector (ASI) of Brahmanbaria Sadar Model Police Station, constable Md Shariful Islam, 42, and Akhi Akhter, 28, of Betbaria village have been accused of abducting Zakir Hossain Bhuiyan of Dewra village in Sarail, reports our Brahmanbaria correspondent. 
Plaintiff Zakir in the case said he was standing in front of a bank in Puraton Kachari Pukur Par of the town Monday afternoon when Akhi struck up a conversation with him and requested him to take her to her home as she was ill.
When the two reached Akhi's home, Rafiqul and Shariful blindfolded him, took the Tk 12,000 he had on him and threatened to kill him if they did not get Tk 3 lakh.
Zakir was told to call his relatives and ask them to transfer the money to two mobile banking accounts, the plaintiff said. 
His relatives paid Tk 93,000 in 11 transactions, following which the accused left Zakir in Puniout area of Brahmanbaria town, read the case statement.
Officer-in-Charge Nabir Hossain of Brahmanbaria Sadar Model Police Station said the two policemen and the woman were arrested and sent to court yesterday afternoon.
Meanwhile, five policemen of Nimati Naval Police outpost at Bahkerganj of Barisal have been sued for demanding bribes from fishermen of Palat and Baria villages in Jhalakathi, reports our correspondent in Jhalakathi.
Manik Acharjo, the fishermen's lawyer, said the case was filed Monday afternoon with Jhalakathi Special Judge Court.
He said a police team led by the Sub-Inspector Atikur Rahman demanded Tk 1,500 bribe from each fishing boat on Bishakhali river. The fishermen were told they would not be able to fish if they did not pay.
Abdul Mannan Khan, a fisherman of the area and also a petitioner of the case, said around 100 people live on fishing there.
"If we don't pay toll according to the policemen's demand, our fishing boats are taken away and then we have to pay Tk 5,000 to get our boats back," he said.
On November 15, a police team went to the house of Nuruzzaman and his brother Abdul Mannan and demanded Tk 1.50 lakh weekly bribe, said Mannan.
Police picked up Nuruzzaman as he refused to pay, he said.
The policemen also demanded two maunds of hilsa which the fishermen also refused, leading to an altercation with the police, he said. 
Police, later, filed a case against the fishermen with Rajapur Police station.
The court fixed November 29 for a hearing on the case, the lawyer said.
Police later released Nuruzzaman after he allegedly paid Tk 20,000, sources claimed.
Refuting all allegations, accused sub-inspector Atikur Rahman said they had gone on a drive against Jatka fishing and the fishermen attacked him.
He said police arrested two fishermen and recovered 3,000 metres of current net from them.
Five policemen were injured in the incident, he claimed.