Rohingyas Abuse: EU calls for UN probe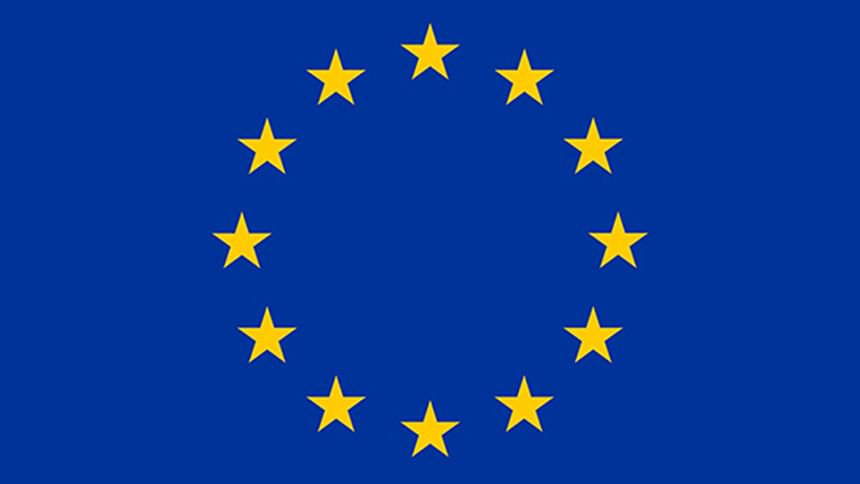 The European Union called on Thursday for the United Nations to send an international fact-finding mission urgently to Myanmar to investigate allegations of torture, rapes and executions by the military against the Rohingya Muslim minority.
A UN report last month, based on interviews with survivors in Bangladesh, said the Myanmar army and police had committed mass killings and gang rapes of Rohingyas in a campaign that may amount to crimes against humanity and ethnic cleansing.
The EU draft resolution, submitted to the UN Human Rights Council, strengthens language in an earlier draft circulating that stopped short of demanding an international probe into alleged atrocities.
The 47-member forum, currently holding a four-week session, is to vote on resolutions from March 23-24.
If adopted, the Council would "dispatch urgently an independent international fact-finding mission" to Myanmar to investigate violations "with a view to ensure full accountability for perpetrators and justice for victims".
Some 75,000 people have fled Rakhine state to Bangladesh since Myanmar's military began a security operation last October in response to what it says was an attack by Rohingya insurgents on border posts in which nine police officers were killed.
The UN Security Council was scheduled to be briefed behind closed doors yesterday on the situation in Rakhine state, at the request of Britain, diplomats said in New York.
The EU resolution calls on the government of Aung San Suu Kyi to "fully cooperate with the fact-finding mission, including by making available the findings of the domestic investigations".
Activists say that national efforts have not been credible and have called for an international inquiry.
Myanmar has denied almost all allegations of human rights abuses in northern Rakhine and says a lawful counterinsurgency campaign is under way.
Yanghee Lee, UN special rapporteur on Myanmar, told the rights council on Monday that the government may be using bureaucratic means to get rid of the Rohingya. She cited dismantling of homes and use of a household survey whereby those absent may be struck off the list that could be the only legal proof of their status.
A panel led by former UN chief Kofi Annan said earlier on Thursday that Myanmar should immediately start allowing Rohingya to return home and ultimately close rundown camps for the displaced.
The calls came as Reuters reported arbitrary detention of Rohingyas in a special report.
Children as young as 10 years old are among hundreds of Rohingya Muslims detained on charges of consorting with insurgents, according to a police document seen by Reuters that sheds new light on Myanmar's security campaign in the country's northwest.
Thirteen juveniles are among more than 400 people arrested since Oct 9, when insurgents attacked three police border posts in northern Rakhine State near the frontier with Bangladesh, the March 7 dated document shows.
Police said some of the children had confessed to working with insurgents and that they were being detained away from adult suspects.
A government spokesman confirmed children were detained in the operation, but said authorities had followed the law. He said he knew of only five juveniles currently being held.
The government has released few details about the hundreds detained in the Rakhine operation or the charges they face.
The document seen by Reuters lists 423 people held under the colonial-era Unlawful Associations Act. All appear from their names to be male. Their average age is 34, but the youngest is 10 and the oldest 75. One has been crossed out and marked "dead".
Rights groups such as Amnesty International say the Unlawful Associations Act has long been used to arbitrarily arrest and detain ethnic and religious minorities in Myanmar.
In a statement to the UN Human Rights Council in Geneva, Myanmar said 526 people were "under interrogation" relating to the conflict. Eight detainees had died in custody, the government said.
The government has set up two "special courts" in Buthidaung, said Rakhine's senior state judicial official, advocate general Kyaw Hla Tun. The government would not block the accused from accessing lawyers, he added.
Yanghee Lee visited Buthidaung prison, where most detainees are being held, in January. Most did not have lawyers, were not informed of the charges against them and had not been able to contact their families, she said.
Reuters also spoke to people who had been released from detention and later fled across the border to Bangladesh, a journey made by about 75,000 refugees since the conflict began.
Di Dar, 22, said he spent 10 days in a military camp after his village was burned in mid-November. The 300 or so people detained with him were constantly handcuffed and beaten during interrogations, and he witnessed two men killed, he said.
Reuters was unable to corroborate his account, or similar accounts from three other former detainees.