Rape in Noakhali: Accused UP chairman still at large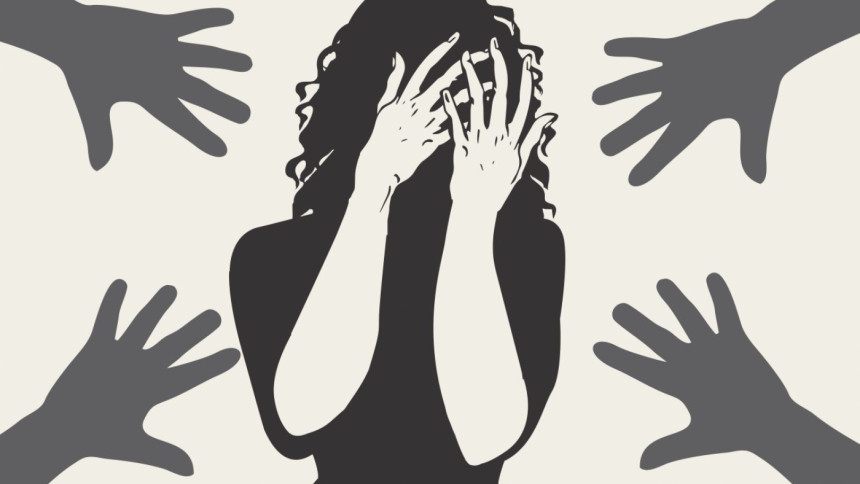 A union parishad chairman, who was sued for raping and torturing a woman at his office in Noakhali's Subarnachar upazila on Wednesday night, is yet to be arrested.
The woman, a mother of a two-and-a-half-year old child, is now undergoing treatment at Noakhali General Hospital.
She alleged that police were not arresting prime accused Mozammel Hossain, chairman of Charbata Union Parishad, though he was moving freely.
Initially, police refused to register her complaint, but later recorded it on Thursday following persuasion by journalists and locals, she claimed.
Talking to this correspondent at the hospital yesterday, the victim alleged that the chairman's men repeatedly told her old parents to withdraw the case and threatened them with life and to drive them out of their village, if they didn't do so.
Her elder sister claimed that the men also offered them Tk 3 lakh to settle the issue.
Refuting the allegation brought by the victim, Iqbal Hossain, officer-in-charge (investigation) of Char Jabbar Police Station, said they were trying their best to arrest the chairman, who went into hiding.
Farzana Saima Omi, assistant registrar of gynaecology department at the hospital, said they would decide today when the victim's medical tests would be conducted.
In the case statement, the victim said she was in a relationship with one Robiul Hossain after being abandoned by her husband a couple of years ago.
She later broke it off as Robiul hid the information that he was married. But Robiul went to her house on Wednesday night, and the victim and her family then informed the chairman of the matter.
Chairman Mozammel then called her, Robiul and her family members to his office around 10:00pm.
Hearing their statements, he started hurling abuse at the woman and beat up Robiul.
Later, the chairman drove everyone out of his office and raped the woman. She alleged that the chairman beat her up when she threatened to disclose the matter.
Contacted on Thursday, the chairman had denied all the allegations.