Pastor comes under attack in Pabna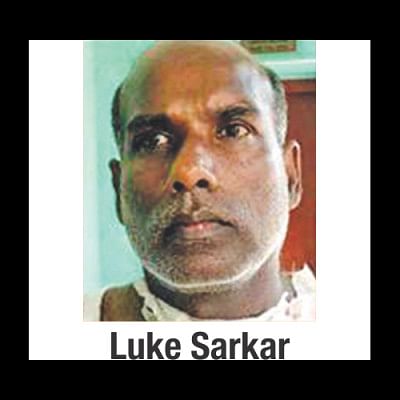 A pastor escaped an attempt on his life when three unidentified youths tried to slit his throat at his house in the district's Ishwardi upazila yesterday.
Luke Sarkar, 52, pastor of Faith Bible Church in the upazila, suffered minor injuries.
Talking to The Daily Star, he said the youths aged between 25 and 30 came to his Schoolpara house on a motorbike around 9:00am and told him they wanted to know about Christianity.
Suddenly, they got him pinned to his chair and tried to slit his throat with a knife. As he shouted for help, his family members and locals came to his rescue and found him injured.
The attackers, however, managed to flee, leaving the motorbike.
Sarkar received treatment at Ishwardi Upazila Health Complex and Pabna General Hospital.
He suspected that a religious fundamentalist group might have carried out the attack to stop him from spreading the message of Christianity.
They also might have wanted to create panic among the local religious minorities, he added.
The pastor also said the youths phoned him and met him at his house about two weeks ago to talk about Christianity.
Siddikur Rahman, additional superintendent of Pabna police, said Islamist fundamentalists might be behind the attack.
"We've seized the motorbike and collected a cell phone number of the attackers. We are trying to nab the culprits," he added.
Top police officials, including officials of Criminal Investigation Department, visited the spot. 
Security has been beefed up in the district, especially in Rooppur Nuclear Power Plant and Ishwardi Export Processing Zone areas where some foreigners have been staying, said police.