Pakistan summons Bangladesh envoy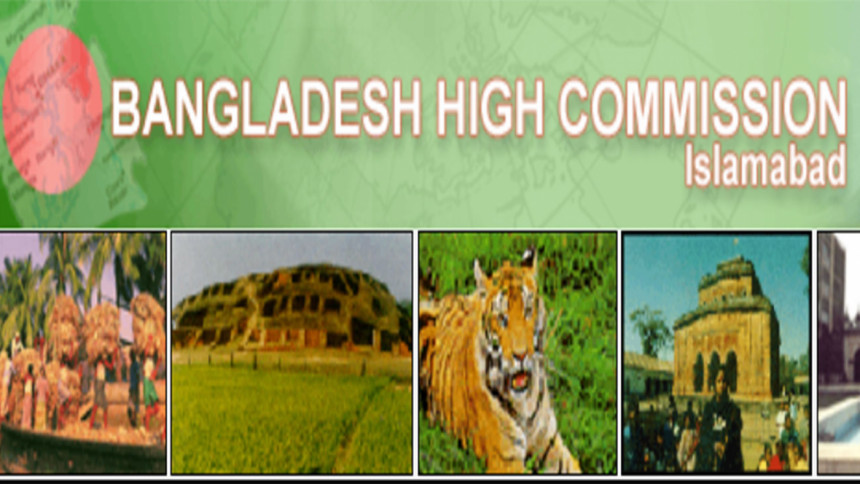 Amid a diplomatic tension between Dhaka and Islamabad, Pakistan authorities summoned Bangladesh High Commissioner in Islamabad Suhrab Hossain yesterday.
Suhrab Hossain confirmed The Daily Star that he was summoned by the Pakistan foreign ministry yesterday afternoon.
He, however, did not specifically say why he was summoned.
A source in Islamabad said an additional secretary at the Pakistan foreign ministry summoned the Bangladesh envoy. The director general of South Asian wing of the ministry was also present.
Diplomatic sources in Dhaka see Pakistan's move as an act of retaliation following Dhaka's summoning of Pakistan High Commissioner Shuja Alam on February 2.
Alam was summoned after a Bangladesh mission staff in Islamabad went missing for hours.
Jahangir Hossain, personal officer of the press wing at Bangladesh High Commission in Islamabad, went missing on February 1.
"Dhaka had a specific reason for summoning the Pakistan envoy and handing him over a protest note as Pakistan violated diplomatic norms by picking up the Bangladesh High Commission official on February 1 and detaining him without any reason," said a senior official at the foreign ministry.
Though the Pakistani plainclothes men picked up Jahangir and harassed him, they did not reveal their identities, which the diplomatic circles termed "dangerous, alarming and a matter of grave concern."
The plainclothes men had also blindfolded him. Later, they dropped him off at an unknown place after midnight and returned his ID card, cell phone, and motorbike.
Earlier on the same day, detectives in Dhaka detained Pakistan High Commission staff Abrar Ahmed Khan for his "suspicious movement".
However, Abrar, assistant private secretary at the press section, was released and handed over to the high commission.
Dhaka and Islamabad in recent times witnessed escalation of diplomatic tension after Bangladesh asked Pakistan to take back two of its diplomats stationed in Dhaka for their direct involvement in terror financing and circulating fake Indian currency last year.
On December 23 last year, Fareena Arshad, second secretary (political) at the Pakistan High Commission in Dhaka, was withdrawn from Dhaka for her alleged links with some militant groups and terror financing.
The next day, the Pakistan foreign ministry twice summoned the Bangladesh envoy in Islamabad to lodge protest against the "treatment meted out to its diplomat" in Dhaka.
On January 5, Pakistan asked Bangladesh to withdraw its senior diplomat Moushumi Rahman from the country in 48 hours, without citing any reason.
The move appeared to be a counter-action from Islamabad following the withdrawal of Fareena.
In January last year, Pakistan recalled its diplomatic official Mazhar Khan for his alleged links with terror financing and currency forgery racket.
Diplomatic ties between Dhaka and Islamabad have soured after Bangladesh started executing the war criminals.
Following the execution of top Jamaat leader Ali Ahsan Mohammad Mojaheed and BNP leader Salauddin Quader Chowdhury, Pakistan summoned the Bangladesh envoy there to lodge a formal protest on November 30.