One killed, five injured in Ctg fire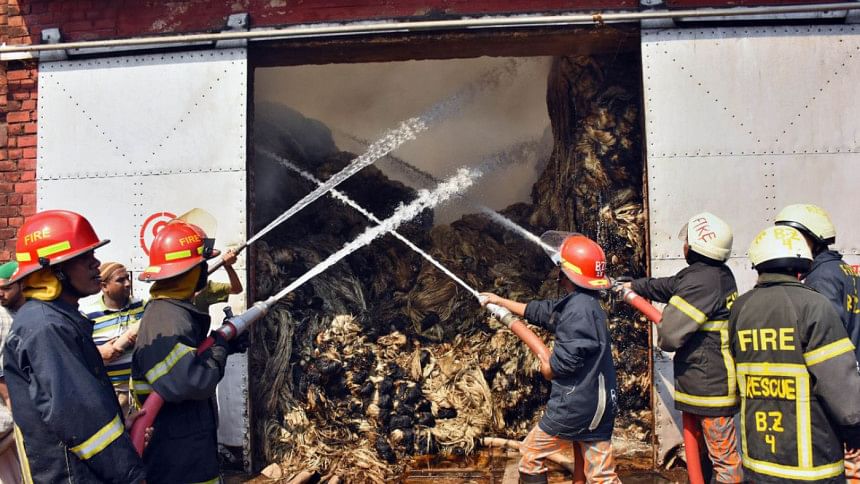 A person was killed while five others, including two fire fighters, were injured in fire incidents in Chittagong yesterday.
Hamida Begum, 30, wife of Taiyab Ullah, died due to suffocation by gas leakage from a cylinder in the kitchen of her Badaliya residence in Banshkhali upazila around 2:30am. 
In another incident, five people were injured while trying to douse a fire that broke out at compartment no-o4 of the warehouse of Amin Jute Mills under Baizid police station in the city around 10:25am.
The injured, fire fighters Md Mainuddin and Abdur Rab, and security guards of the jute mill Harunur Rashid, Md Taiyab and Abu Bakar Siddique, are undergoing treatment at Chittagong Medical College Hospital.
 "The fire is under control now, but it might take the night to extinguish the blaze completely",   said Kamal Uddin Bhuiyan, deputy assistant director of Fire Service and Civil Defence.
Fire fighters were dampening down structures near the scene as of filing of this report around 9:45pm.
Fire officials could not ascertain the reason of the fire neither could estimate the damage immediately.