Now kids are kidnapping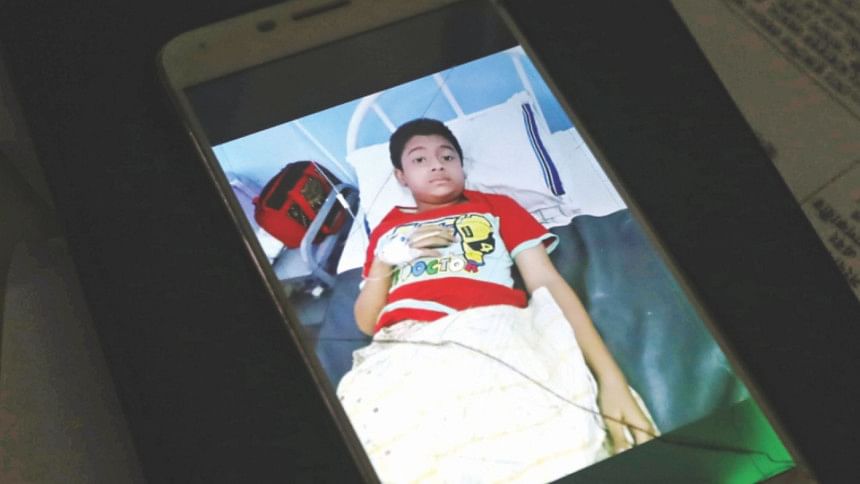 Police rescued a boy who was kidnapped while heading home after school at Madarbari area under Sadarghat police station in Chittagong. Four juveniles were arrested in this connection early yesterday.
The 14-year-old was identified as Mehedi Hasan Miskat, a seventh grade student of Central Public School at Suvupur Bus Station.
The mastermind behind the abduction was a senior student of the same school, police said.
Officer-in-Charge of Sadarghat police station Md Nejam Uddin told The Daily Star that Miskat was a seven grade student at Central Public School.
When he left for home after his day care shift ended at 8:00pm, one of the kidnappers, who recently passed his SSC exams from the same school, asked Miskat to go with him to attend a function.
The kidnapper, along with his two other cohorts, then got Miskat into a CNG-run auto rickshaw and took him to a nursery near Chittagong Collegiate School. There, they assaulted him till he lost consciousness. After Miskat lost consciousness, the boys left him at the nursery, fearing he was dead.  They then called Miskat's mother over phone and asked her for Tk 10 lakhs as ransom, he added.
"Being informed of the incident, police, pretending to be the victim's family, asked the kidnappers to come to Balirmat area of Madarbari where police arrested the trio. Using the information gleaned from them, police arrested another person in this connection", Nezam said.
"I do not know why they did this. My son hasn't regained consciousness so I have not been able to speak to him," Abdul Jalil, the father of the victim said.
They kidnapped the boy as they needed the money but they have not said why they needed such a big amount of money, OC Nezam added. The kidnappers are aged between 16-18 years old.