Zafrullah sued for 'hurting' religious sentiment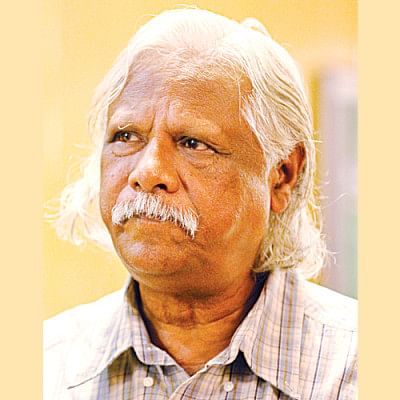 Dr Zafrullah Chowdhury was sued in Chattogram yesterday for hurting religious sentiments of Hindu people and defaming the community with derogatory comments.
A Chattogram court took cognisance of the defamation charge and ordered Chattogram Metropolitan Police's Detective Branch to investigate the case.
Biplob Partha, journalist of a local news portal, filed the case against the Gonoshasthaya Kendra founder and trustee with the court of Chattogram Metropilitan Magistrate Abu Salam Md Noman.
"We filed the case under two sections -- one for hurting religious sentiments and another for defamation. But the court accepted the defamation section," Biplob's lawyer Mithun Biswas told The Daily Star.
Contacted, Dr Zafarullah said, "I didn't say anything against any religion. I don't have anything against any religion. I don't know who filed the case. I don't think there is justification in making the complaint. Anyone willing to talk to me [about this] can talk to me."
According to the complaint, Dr Zafrullah's remarks about the Mahabharata and Ramayana at a rally before Jatiya Press Club on August 9 had hurt and defamed the Hindu community.