Woman gang-raped in Khagrachhari
Rapists broke into her house; two girls gang-raped in Jashore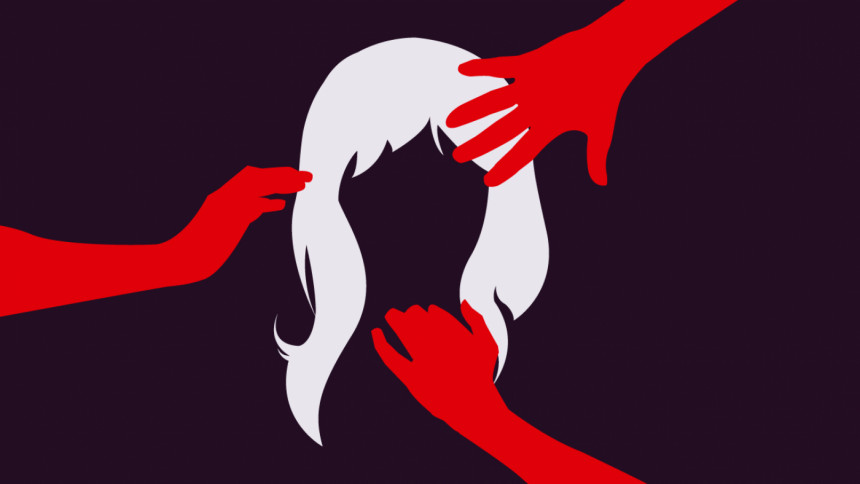 A Chakma woman was gang-raped in Khagrachhari early yesterday, while two teenage girls were gang-raped on Wednesday night in Benapole.
Quoting the 32-year-old victim's mother, Khagrachhari police said at least nine perpetrators with sharp weapons broke into the house around 2:00am.
They then tied up her mother and stepfather and raped her. The perpetrators then beat up her mother when she tried to save her daughter. They also looted cash and gold ornaments from the house, said police.
The mother said her daughter had been suffering from mental ailments after losing her brother and father in 2005 and 2006.
The victim's relatives said all the criminals were settlers.
A case was filed with Khagrachhari Sadar Police Station.
The victim is undergoing treatment at Khagrachhari General Hospital.
Her mother demanded exemplary punishment for the offenders.
In Jashore, two teenagers were gang-raped in Benapole on Wednesday night.
Police yesterday arrested three people in Benapole and Jhikargachha in this connection.
The arrestees are Rafiqul Islam, 34, of Raipur village under Benapole Port Police Station, Shahin Ali, 28, of Dhanyakhola village, and Biplob Ghosh, 31, of Jhikargachha upazila.
According to police sources, the arrestees were trying to traffic the girls to India. On the way, they took the girls to a secluded place in Putkhali border area and raped them.
As the trio failed to traffic the girls, the victims returned to Dhaka and filed a case with Mirpur Police Station.
[Our Bandarban and Benapole correspondents contributed to this report]