Still no pay, work or full bonuses
RMG workers continue demo countrywide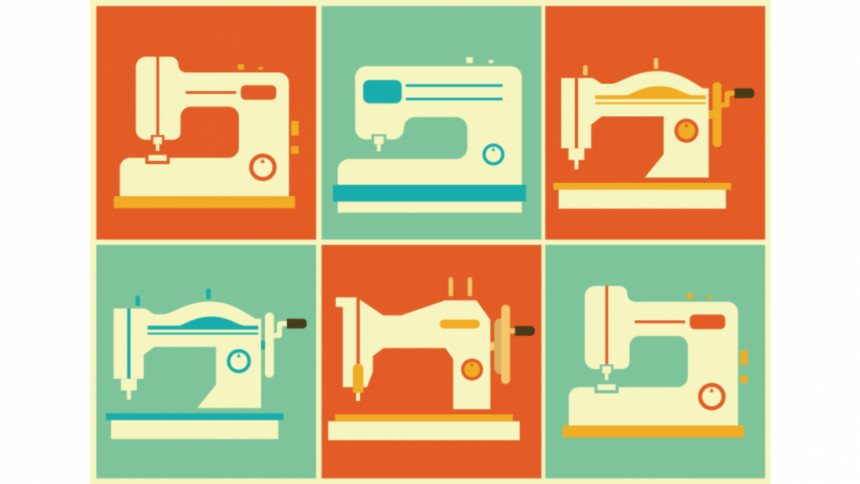 Amid the coronavirus outbreak, around 25,000 workers of nearly 40 readymade garment factories demonstrated in Ashulia, Savar, Gazipur, Narayanganj and Chattogram yesterday, demanding 100 percent Eid bonus, reopening of the RMG units and partial salaries for the month of May.
Many of the workers had been demonstrating over the past few days for the full payment of the festival bonus, said a senior official of Industrial Police Headquarters in Dhaka, seeking anonymity.
As of yesterday, some 93.7 percent, or 1,797 members of factories of Bangladesh Garment Manufacturers and Exporters Association, have paid salaries for April. The rest were trying to do so, said BGMEA sources.
During a meeting on May 16, the government asked factory owners to pay 100 percent bonus to the workers. It directed the owners to pay half the bonus before Eid and the other half after the festival.
The agitating workers, however, rejected the directive and took to the streets demanding full payment of the bonus.
Many of them want payment for 15 days of this month, saying they were facing immense financial strife in the face of the lockdown imposed to contain the spread of the novel coronavirus.
Apart from the demonstration, a group of workers suspended from a readymade garment factory formed a human chain in Baipail area of Ashulia yesterday, demanding that they get back their jobs and a case against their fellow agitators be withdrawn.
On May 19, some 245 workers of Medlar Apparels Ltd in Ashulia were suspended for their alleged involvement in vandalising factory property on May 14.
Workers said on May 14 that around 4,000 workers of the factory had demonstrated in front of the factory, demanding salaries, Eid bonus and annual leave allowances.
Some agitators allegedly vandalised factory properties when police fired tear gas canisters to disperse them, according to the law enforcers and factory authorities.
The workers, however, rejected the allegation. "Although we did nothing like this, the factory authorities filed a case naming 34 workers as accused. Some 200 to 300 others were also made accused but they were unnamed," said one of the suspended workers, wishing not to be named.
Soumitra Kumar, president of Garments Workers Front (Savar, Ashulia and Dhamrai), who was present at the human chain, told The Daily Star that the factory authorities suspended the workers illegally without issuing any show-cause notice.
The factory authorities only hanged a notice on the factor gate with the photographs of the suspended workers, which has no legality, he said.
They have to withdraw the case against the workers, he added.
Talking to The Daily Star, Javed Masud, officer-in-charge of Ashulia Police Station, said on May 17 Ismail Hossen, assistant security officer of Medlar Apparels Ltd, filed the case.
The Daily Star could not reach Ismail on the phone as he did not receive calls.
Arifur Rahman Sinha, managing director of Medlar Apparels Ltd, also could not be reached for comment.