Social media, OTT contents to be taxed
Information minister says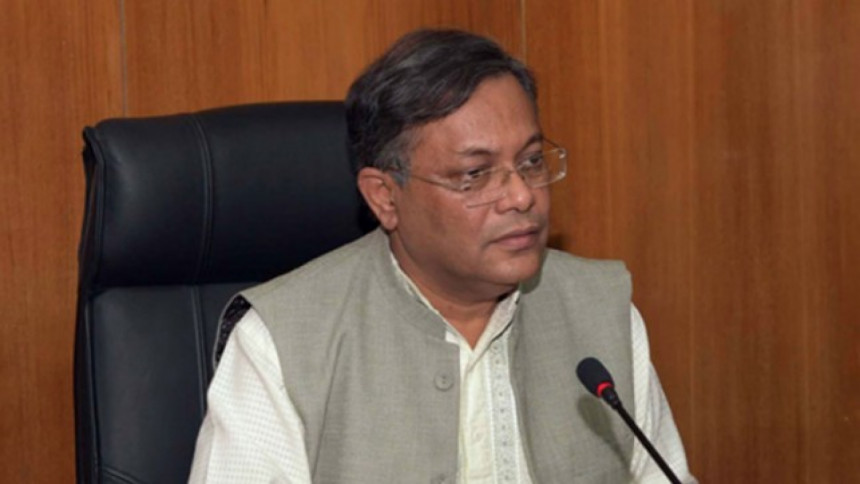 Information Minister Dr Hasan Mahmud yesterday said foreign social media, publishing of contents and advertisements on Over the Top (OTT) platforms and other related matters would be brought under tax net and modern rules and regulations.
"Different contents including entertainment have been streaming by using such platforms across the globe. It is happening in our country also. But we saw that many allegations were raised against screening of uncensored contents. The government is also not getting tax properly," he said.
The minister was talking to reporters before joining an inter-ministerial meeting through video conference from the meeting room of his ministry at the Secretariat.
Posts and Telecommunication Minister Mustafa Jabbar, State Minister for Information Dr Md Murad Hasan, Posts and Telecommunication Secretary Md Nur-ur-Rahman, Bangladesh Satellite Company Chairman Shahjahan Mahmud and BTRC Chairman Md Jahurul Haque, among others, joined the meeting.
Hasan termed the social media, OTT platforms and publishing of different audio and video contents as growing reality of the present era.
He said the OTT and social media platforms are reaching everyone through mobile phone. So, there are opportunities to build the society and also to create instability in the society as well, he added.
"Earlier, we saw attempts to spread rumours and create communal riots by using social media platforms. At the same time, adverse reactions were created among the youths and juveniles. We should use these mediums properly," said Hasan.
He said the information ministry asked for explanation from Grameen Phone and Robi. Of them, there was no proper answer in the Grameen Phone's explanation while Robi is preparing its answer, he added.
Hasan said "Digital Bangladesh" is not a dream today, it is now a reality under the dynamic leadership of Prime Minister Sheikh Hasina and the supervision of Prime Minister's Information and Communication Technology Affairs Advisor Sajeeb Wazed Joy.
Besides, he said, the new reality is that the country is facing different legal challenges and witnessing flouting of values. "So, we are working with this issue," said Hasan, also Awami League joint general secretary.
The minister said the OTT platform is one of the growing sectors and there is an opportunity to invest thousands of crores of taka by paying tax. Besides, social media and other platforms like Netflix and YouTube are taking out country's money. But the government is not getting tax.
He said the same situation prevailed in other countries at the beginning. But, now many countries have introduced rules and regulations, he added.
Hasan said neighbouring India has introduced different acts, rules and regulations to allow screening contents of other countries by using OTT platforms.
"Even, Facebook registered it as Indian company to run it in India. But it is not registered in our country. And the posts and telecommunication ministry has employed an agent through continuous efforts," he added.
In the meeting, Mustafa Jabbar said, "We expect responsible roles from the directors of social media and OTT platforms in the perspective of our social and cultural values, state's security and law and order. They will have to conduct their businesses by showing regard to the country's laws and culture."
As per the decision of the meeting, a five-member committee headed by additional secretary (broadcast) of information ministry was formed to bring the social media and contents in OTT platforms under modern rules and regulations and tax net.