Skilled here is not skilled there
Says RMMRU chief about workers going abroad with jobs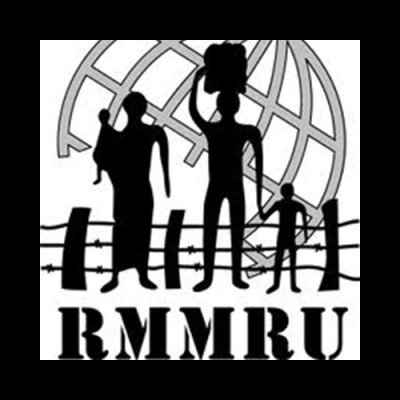 Until November this year, only 2,073 professionals went overseas with jobs, which is one percent of the total Bangladeshi migrants, says a report of Refugee and Migratory Movements Research Unit (RMMRU).
Of around 6.04 lakh migrant workers, 44 percent or around 2.52 lakh were sent abroad in the "skilled" category, says the report. Semi-skilled and less-skilled workers are the remaining 55 percent or about 3.5 lakh, it adds. 
But those who categorised as "skilled" workers are not being considered the same by many receiving countries, said RMMRU Chair Prof Tasneem Siddique while disclosing the report's findings at a programme at the Jatiya Press Club yesterday.
The government sends female migrant workers after they are trained for 30 days and labelled as "skilled" workers, she said, adding that, "But they are treated as unskilled workers in receiving countries."
The report styled "Labour Migration from Bangladesh 2019: Achievements and Challenges" was prepared based on government data, media reports, and significant events and incidents that took place throughout this year.
This is the 10th such report published by the organisation.
Speaking about the low number of professionals, eminent jurist Shahdeen Malik said it reflected that the country failed to send adequate skilled migrants for overseas employment. 
This is also a great reflection of the country's education system that it is not producing enough skilled workforce, he said.
Now, many countries have stopped recruiting doctors and engineers from Bangladesh, which is a matter of concern, he opined. 
The current trend of sending workers abroad shows that the number of migrant workers would be about 10 percent less than last year's, says the report.
Some 7.34 lakh workers went last year, it says, referring to the data of Bureau of Manpower, Training and Employment.
On this declining trend, Prof Tasneem said a reason for this could be suspension of hiring Bangladeshi workers by Malaysia since September last year.
Market domination by a syndicate of 10 recruiting agents, and charging of high migration cost had been alleged.
Until November this year, around 97,430 female workers went abroad, it said, adding that the average age of female migrants is 27, and 70 percent of them are married. The rest are divorcees or widows. 
Of the total workers, 59.6 percent or 3.6 lakh migrated to Saudi Arabia alone.
About 89 percent workers went to the Middle Eastern countries, and a large number of the remaining 11 percent to Southeast Asian countries.
The report says the government is likely to receive an estimated $18.19 billion in remittance this year, an increase of 17.05 percent from last year's $16.67 billion.
Of the amount, the highest 19.87 percent came from Saudi Arabia followed by 14.99 percent from the UAE, it says.
This year, top four migrant-sending districts were Cumilla, Brahmanbaria, Chattogram, and Tangail, it adds. The report mentions that the unwanted repatriation of female migrant workers from Saudi Arabia was an important issue throughout the year. 
But there is no exact figure of the returnees, it says.
Also, some 21,000 male workers were deported by Saudi Arabia in the first 10 months of this year, the report says.
Besides, some 152 Bangladeshis returned home from war-torn Libya with the government's help.
The government has taken some steps, including introducing two percent incentive for sending remittance through legal channel, and the mandatory "Prabashi Kormi Bima" insurance for migrant workers.
The expatriates' welfare ministry issued a set of directives to ensure safety for female migrant workers.
Probashi Kallyan Bank disbursed loans of Tk 105.49 crore to 7,115 people, mostly for labour migration.
The report also recommends that the government bring brokers or middlemen under a registration process to ensure accountability.