Secondary Schools, Colleges: Reopening on May 23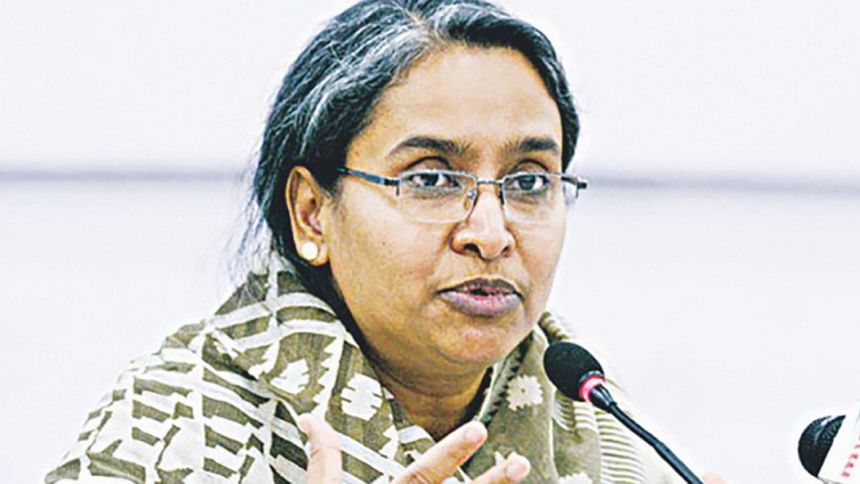 The education ministry yesterday declared that in-person classes at secondary schools and colleges across the country would resume on May 23 after Eid-ul-Fitr.
In the wake of the second Covid-19 wave, the ministry made the decision after consultation with the National Technical Advisory Committee on Covid-19, said a press release.
On February 27, the government had announced that all schools and colleges would reopen on March 30.
That announcement was a sigh of relief for many students and their parents after a year of closure due to the pandemic, and significant academic losses.
The new announcement, however, has brought fresh uncertainty for thousands of students and their guardians across the country.
"The closure of primary, secondary and higher secondary-level institutions is likely to be extended till the Eid holidays in coordination with the closure of universities," Education Minister Dipu Moni told reporters earlier in the day following a discussion organised to mark the Genocide Day at Bangabandhu Avenue in the capital yesterday.
The decision will be taken after a meeting with the National Technical Advisory Committee on Covid-19, she said.
On February 22, the government announced that in-person classes at public and private universities would resume on May 24, after Eid-ul-Fitr, and that all dormitories of universities would reopen on May 17.
The government on March 17 last year closed all educational institutions, aiming to contain the spread of coronavirus. The closure led to cancellation of exams and left academic calendars in disarray.
Educational activities of around four crore students were being hampered due to the closure.
The government started TV education for primary and secondary students so that students could make up some of the losses.
Authorities of many schools, colleges and universities also started online classes, but many students could not access these regularly due to the lack of digital devices and/or internet facilities.
The pandemic led to the cancellation of the Higher Secondary Certificate and equivalent exams, originally slated for April 1, 2020.
The government also cancelled last year's Primary Education Completion, Junior School Certificate and their equivalent exams due to the pandemic.
Primary and secondary students were promoted to the next grade this year without any annual examinations.