RMG worker beaten to death for 'theft'
Protest turns violent, road closed for hours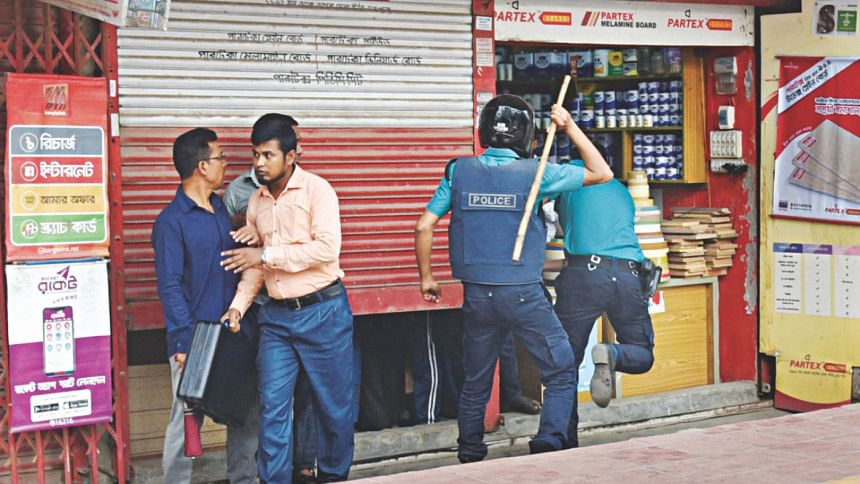 Employees of a readymade garment factory in Rampura beat a factory worker dead following allegations of theft yesterday.
RMG workers took to the street in protest and blocked the DIT Road for two-and-a-half hours yesterday afternoon, triggering tailbacks. There were chases and counter chases between the protesters and law enforcers.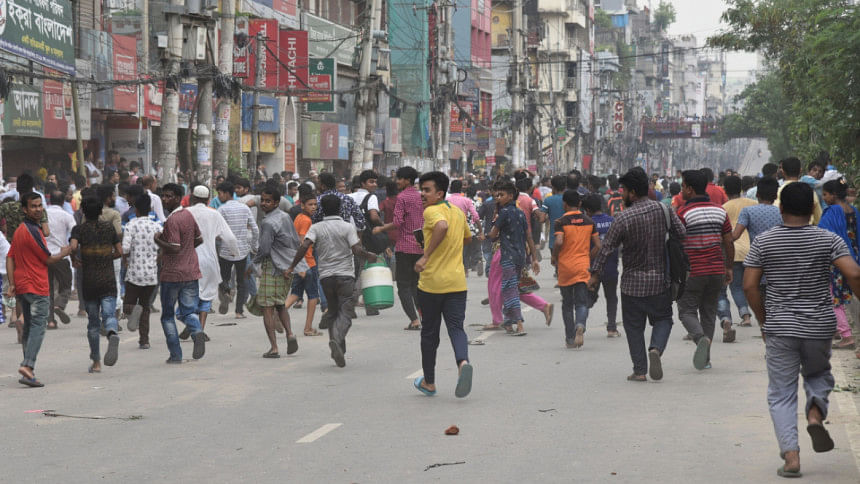 Anisur Rahman, deputy commissioner of DMP's Tejgaon Division, said Delwar Hossain Sayeed, 25, a cutting assistant of Easy Fashion in West Hajipara of Malibagh, allegedly stayed back after the factory had closed for the day on Wednesday.
Around midnight, a local saw someone throwing out T-shirts from a window of the factory and informed factory security guards of the matter, the police official said.
The deputy commissioner quoting garment workers said an office assistant and three to four security guards caught Delwar on the fifth floor. "They severely beat up Delwar and kept him inside the factory building," the DC said.
Factory workers and police rescued Delwar around 11:00am and took him to Dhaka Medical College Hospital where he died around 1:00pm.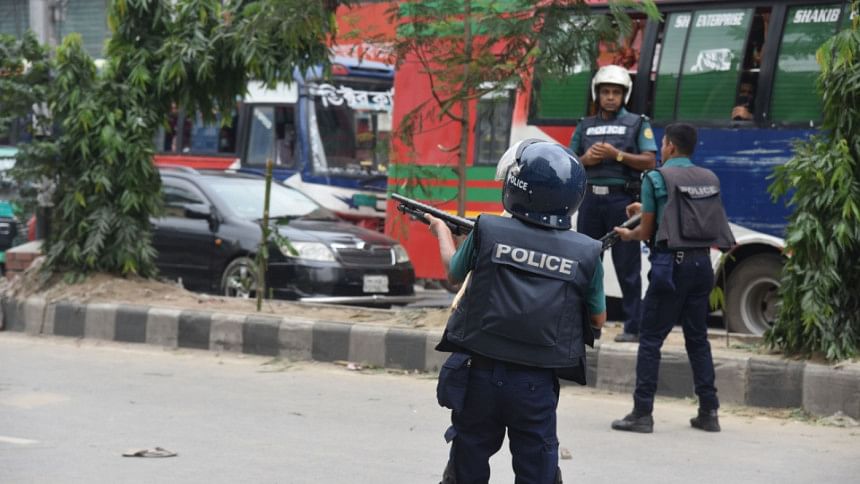 As the news spread, angry workers took to the streets in Rampura around 2:00pm.
They vandalised some vehicles and chased policemen. An assistant commissioner of the DMP and the Hatirjheel officer-in-charge were injured. Police fired tear gas canisters and shots in the air to control the situation. Traffic movement on both sides of the road was halted for hours.
Police detained three admin officials of Easy Fashion in connection with the killing, Anisur said.