PM arrives in Italy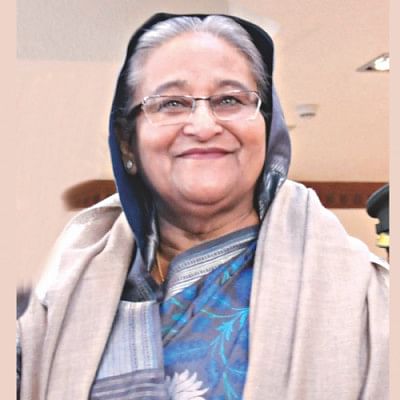 Prime Minister Sheikh Hasina arrived in Rome yesterday on a four-day official visit to Italy to hold talks with her Italian counterpart Giuseppe Conte.
A VVIP flight of Biman Bangladesh Airlines carrying the PM and her entourage members touched down at Fiumicino Airport, Rome around 4:30pm (Italian time).
Minister Plenipotentiary of Italian Foreign Ministry Cristiano Cottafavi and Bangladesh Ambassador to Italy Abdus Sobhan Sikder received her at the airport.
During her stay in Italy, the PM will inaugurate the Chancery Building of Bangladesh Embassy at Via Dell'Antartide in Rome today.
Hasina will hold bilateral talks with Giuseppe Conte at Palazzo Chigi and join the official lunch.
Briefing reporters in Dhaka on Sunday, Foreign Minister AK Abdul Momen had said there were three proposals on bilateral instruments between Bangladesh and Italy. These draft agreements are on cultural exchange, political consultations and cooperation in the diplomatic field.
The minister said a joint statement would be issued after the bilateral meeting between the two PMs.
"If it is not possible to sign the proposed agreements during the prime minister's visit, those will be reflected on the joint statement, and the instruments will be signed afterwards," he added.
Hasina is scheduled to return home on Saturday morning.